How Job Loss Can Lead to Drug Use
Several studies suggest the opioid crisis might be at least partly the result of widespread unemployment.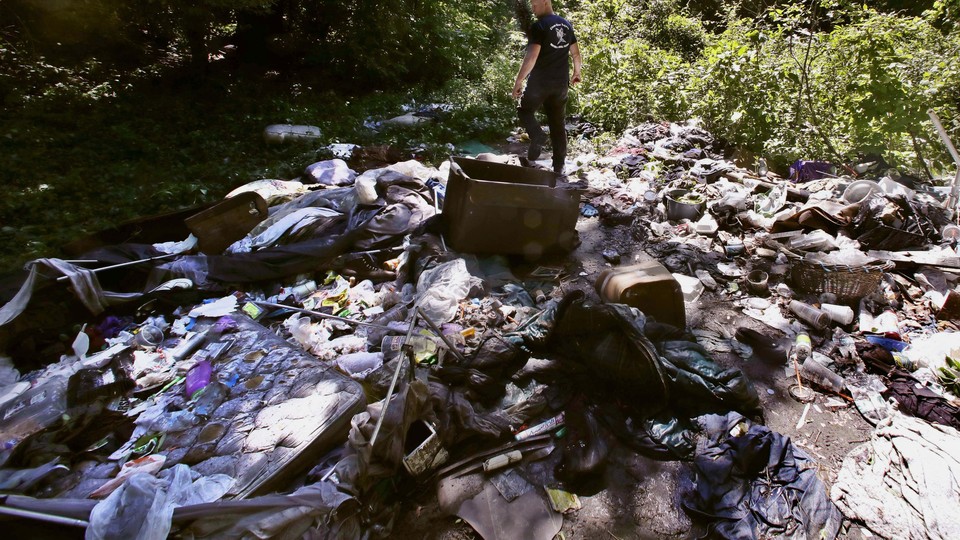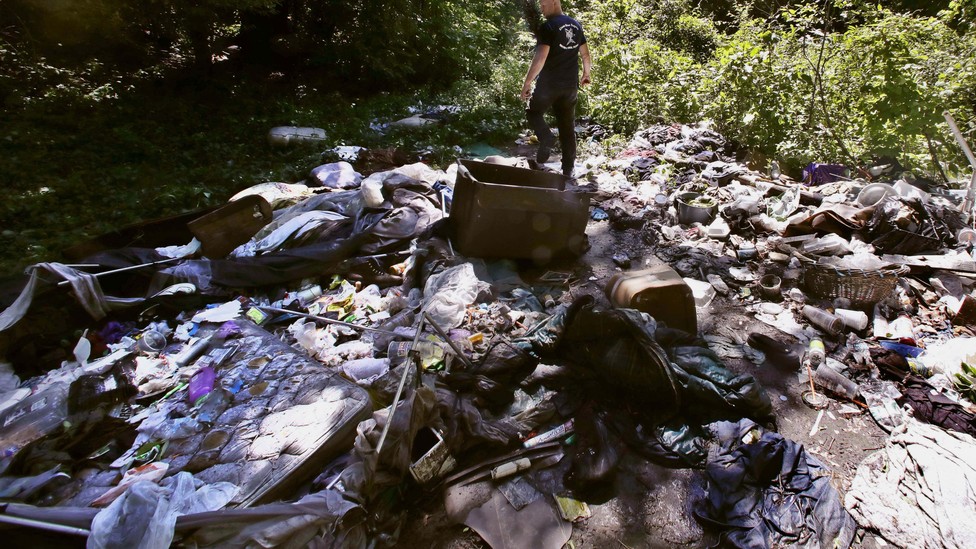 In 2013, Kentucky, Rhode Island, and Nevada had some of the highest rates of death from opioid overdoses, and they also had some of the country's highest unemployment rates. A series of studies suggests that this joblessness might have been—at least in part—contributing to the high rates of drug addiction.
A National Bureau of Economic Research paper I wrote about a few months ago found that as the unemployment rate increases by 1 percentage point in a given county, the opioid-death rate rises by 3.6 percent, and emergency-room visits rise by 7 percent. Now, a new meta-analysis lends further evidence to the idea that when people lose their jobs, they are more likely to turn to illegal drug use.
For this study, published in June in the International Journal of Drug Policy, researchers from the Netherlands looked at 28 studies published between 1990 and 2015 in 12 different countries, and found that both economic recessions and individual unemployment increase illegal drug use. For the most part, they found, it was because people were so psychologically distressed by their job loss that they turned to drugs to cope with their frustrations.
Here's what one ethnographic study they looked at found:
... members of the social network of drug users in Buenos Aires described that the daily reality of drug users became overwhelming and unbearable after the start of the 2001–2003 recession. Drug consumption was seen as a way to escape and forget this reality. Additionally, women without a history of drug use reported taking benzodiazepines (with or without medical prescription) to "calm down" and decrease anxiety, panic attacks, insomnia, and despair.
Surprisingly, the researchers did not find that the unemployed individuals stopped using drugs because they lacked money to buy them. Instead, people in dire financial straits simply switched to cheaper drugs.
The lead author of the paper, Gera E. Nagelhout, a researcher at IVO Addiction Research Institute and at Maastricht University in the Netherlands, said her findings might be applicable to the U.S. opioid epidemic, since 10 of the studies they examined were done on American subjects.
The paper also echoes a 2015 paper that concluded, based on a U.S. sample during the recession, "unemployment is associated with higher rates of tobacco use, heavy alcohol use, illicit drug use, alcohol use disorders, and illicit drug use disorders." However, the author of that paper cautioned that we can't tell which way the association went: Did job loss spark drug use, or did using drugs lead people to lose their jobs?
Jungeun Olivia Lee, a professor of social work at the University of Southern California, has also found relationships between chronic unemployment, smoking, marijuana use, and problematic drinking in her research. But she says the relationship between joblessness and substance abuse is strongest among people from low socioeconomic brackets, who might not be able to afford healthier ways to relieve their stress, like gym memberships.
Either way, these correlations can't fully explain the opioid epidemic, which was driven by many other factors—including the heavy marketing of painkillers, overprescribing by reckless doctors, and the pain-inducing jobs that many blue-collar Americans found themselves in. However, it does suggest that, for some people who lost their jobs in the Great Recession and its aftermath, opioids might have been a way to cope.
To Nagelhout, it's a sign that "if there's an economic recession or high unemployment, it's important to do something about psychological distress. If people lose their jobs, a job coach or someone could help them—not only in finding a new job but in coping with this distress."