He's a Fighter
John McCain is being urged to persevere based on strength of character, a quintessentially American approach to thinking about health.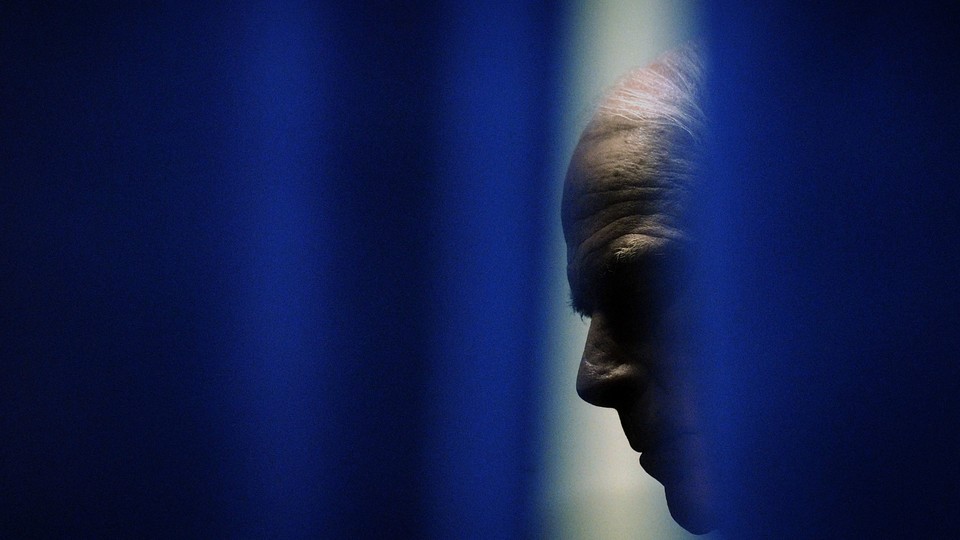 Eighty-year-old Senator John McCain has been diagnosed with glioblastoma, according to doctors at the Mayo Clinic in Arizona. The cancer is being described in news reports as it is in medical texts, as an "aggressive brain tumor."
The weight of that diagnosis hasn't registered in all quarters. For the average man his age, the tumor means the odds of surviving five years are in the single digits. There are outliers, but a bet on many years of life for McCain is vanishing. Still, the message from past and present American leaders has been that McCain is no average man. He is a fighter.
Here are just a few. Bill Clinton: "As he's shown his entire life, don't bet against John McCain." Barack Obama: "John McCain is an American hero, and one of the bravest fighters I've ever known. Cancer doesn't know what it's up against. Give it hell, John." Joe Biden: "He is strong, and he will beat this." Sarah Palin: "John McCain is one tough fighter." Gabrielle Giffords: "You're tough! You can beat this. Fight, fight, fight!" Mike Pence: "Cancer picked on the wrong guy. John McCain is a fighter, and he'll win this fight too." Elizabeth Warren: "John's in fighting shape, and we're rooting for him." John Dingell: "My friend John McCain is a dogged ole S.O.B. Sharp as hell and tougher than a $2 steak."
This all happened on Twitter, and all the tweets were popular. The show of support and solidarity was moving and patriotic and hopeful.
Even President Trump, who has in the past disparaged McCain's military heroism ("I like people who weren't captured"), wrote, "Senator John McCain has always been a fighter." He ended his brief message with "Get well soon." The phrase stuck out as something that belongs on mylar balloons sent to a colleague with the flu, but feels out of place in the case of an elderly man with a malignant brain tumor.
Though maybe not more so than all the lines about fighting.
These are all just expressions, I know, things we say when we don't know what else to say. But they also betray the American way of thinking about health—as an individual battle, where death is losing that battle.
That is, when we talk about death at all. The preferred course is almost always to look a friend or a patient in the eye and tell him you're going to fight this. And it's reassuring to believe that a principled person can will himself to survival. McCain may have done just that in his time in Hanoi, when other starving prisoners would've opted to kill themselves, would've lost touch with whatever will to live kept McCain from doing the same.
In cancers like this, the idea that a person's survival is affected by their integrity cuts both ways. To believe that if McCain does live another decade it will be because of his character or his history of mental toughness is to believe that those who died before him died for lack of effort or fortitude.
The war cries omit the central fact that if McCain does live another five years, against long odds, the most significant factors in optimizing his chances will have been his access to the best available medical care—and to a supportive family, and to having his basic needs met without a second thought. McCain's survival would be because he is spared the fights that many cancer patients are not—not the 28 million Americans without health insurance, and the 43,537,800 living in poverty.
There are also fights to be had against glioblastoma. They are fights for investment in and support for the science that will determine what causes these tumors, how to prevent them, and (to some lesser degree) how to treat them. They are fights for the National Institutes of Health and the National Science Foundation, and for a culture that values and supports the scientific process. These fights are happening every day, and not just for doctors and scientists. They are fights in which McCain can play a part in his remaining days as a legislator and a citizen, as everyone can.