The FDA Just Asked to Pull an Opioid Painkiller Off the Market
It's the first time the agency has asked to remove an opioid over public health fears.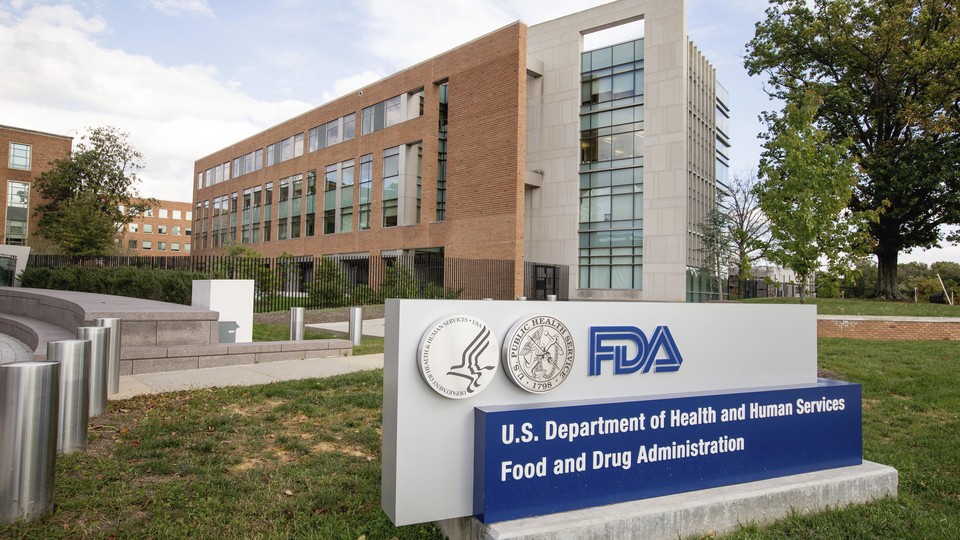 It's a story of unintended consequences. In 2012, Endo Pharmaceuticals reformulated Opana ER, a potent opioid painkiller, to be harder to crush into powder and snort. But this did not stop people from abusing it. Instead, they started injecting the drug—sparking a number of disease outbreaks including the largest HIV outbreak in Indiana history.
Now, the U.S. Food and Drug Administration has deemed Opana ER too dangerous to be on the market. In a statement, the agency noted this was the first time the FDA has requested that a company pull its drug "due to the public health consequences of abuse."
Opana ER is an extended-release version of oxymorphone, packing 12 hours of pain relief in one pill. It is about as twice as potent as OxyContin. This is convenient for pain patients, but it is also attractive to people addicted to opioids. Snorting a crushed pill gives a big dose of oxymorphone all at once. That's why Endo Pharmaceuticals started marketing a crush-proof version of the Opana ER.
As NPR as reported, the company may have had additional motives at the time. Endo's patent on the drug was expiring. To keep out generic competitors, it argued in a lawsuit the crushable version of oxymorphone was too dangerous.
But evidence started appearing that the formulated version was dangerous too, for different but related reasons. In 2012, doctors in rural New York started seeing hepatitis C cases among users of the drug. Doctors in Tennessee found 15 cases of an otherwise rare blood disorder called thrombotic thrombocytopenic purpura. Fourteen of the 15 patients said they had injected the reformulated version of Opana ER. And in 2014 and 2015, nearly 200 people in an Indiana town became infected with HIV. Again, it was linked people using Opana ER and sharing needles.
Earlier this year, an FDA advisory of doctors and researchers voted 18-8 that Opana ER's risks outweighed the benefits. That laid the bureaucratic groundwork for the FDA's request to remove the drug today. The company said in a statement that "Endo is reviewing the request and is evaluating the full range of potential options as we determine the appropriate path forward."
Just a few years ago, uncrushable versions of opioids were hailed as a potentially "addiction-proof" solution to abuse.  OxyContin has also had a crush-proof formulation since 2010. A 2015 JAMA study found that this did not necessarily deter opioid abuse. Some people found ways to get around it—internet forums are rife with tips—and others started using heroin, which was becoming cheap and easily available.
The opioid epidemic may have begun with prescription opioids, but it's since morphed into something much bigger. Opana ER has made it clear that it's too late to curb the epidemic with simply reformulating the pills. And that may have its own deadly and unexpected consequences.