Dressing Up for the Doctor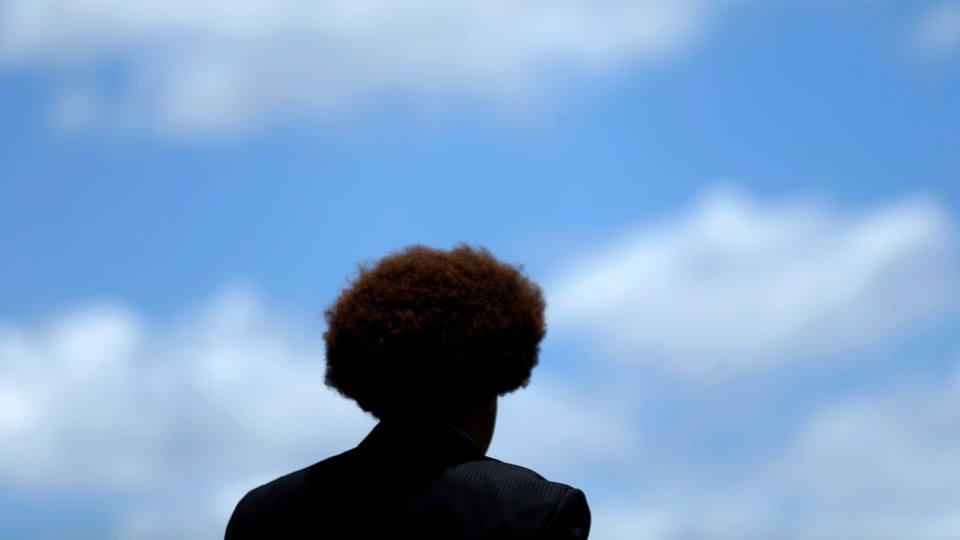 Editor's Note:
This article previously appeared in a different format as part of The Atlantic's Notes section, retired in 2021.
When Michele Norris, journalist and founder of the Race Card Project, goes to the doctor's office, her mother calls her to be sure she's not planning to wear trousers. "She says, 'You're wearing something nice, aren't you?'" Norris said during a panel at the Aspen Ideas Festival, which is co-hosted by the Aspen Institute and The Atlantic. "She's so worried about us wearing something presentable."
Norris was hitting on a common fear people of color have when they interact with the medical system: That they won't be taken seriously. Studies show African-Americans often receive inferior care to white patients, potentially because of racial bias. For example, white medical students hold false beliefs about racial differences in basic biology, which may contribute to the fact that black people are less likely to be treated for pain.
Norris' strategy—and others like it—are intended to make sure doctors see her as they would their white patients. But sometimes not even these types of tactics are enough to quell racial bias.
As Angel Kyodo Williams, a mixed-race author who was also on the panel, shared, she's had doctors write on her chart that she's "intelligent and well-spoken."