America's Health-Inequality Problem
When it comes to health disparities, the U.S. is outranked only by Portugal and Chile, a new study finds.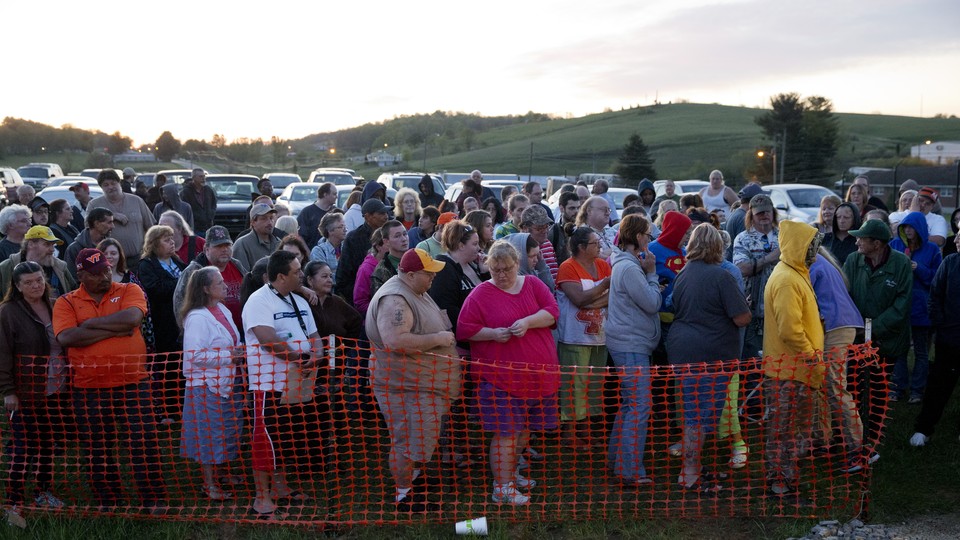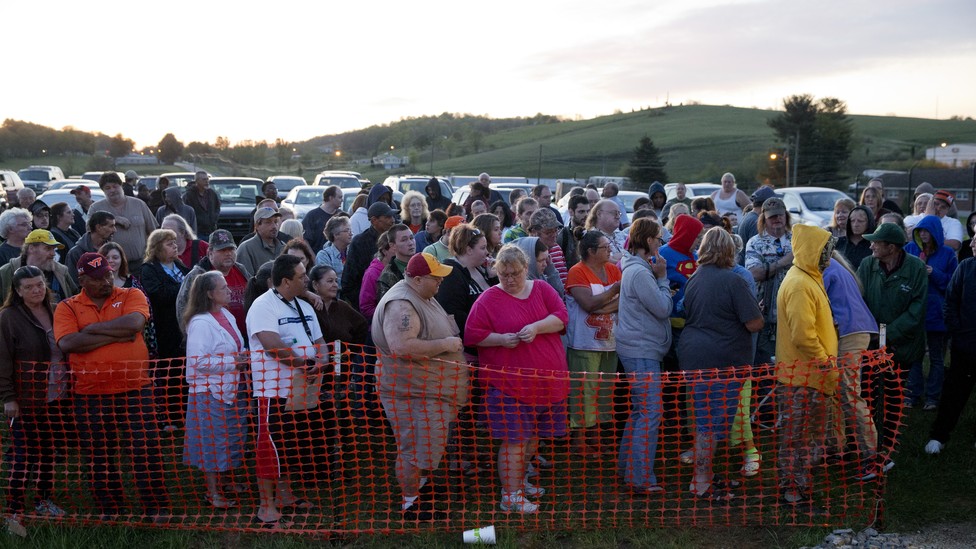 The U.S. has one of the largest income-based health disparities in the world, according to a new paper out in the journal Health Affairs. Among the poorest third of Americans studied, 38.2 percent report being in "fair or poor" health, compared with 12.3 percent of the richest third. Only Chile and Portugal have a larger income-based gap in the health status of their citizens.
Most of the 32 nations studied had income-based differences in how healthy their citizens are. Only in Japan and Switzerland were people about equally healthy regardless of their wealth. Poor people in the U.S. were also more likely than rich people to say they couldn't get access to care because of the cost, and more likely to report being dissatisfied with their last visit to the doctor. "The United States exhibited large disparities in most measures, making it unique among high income countries," the authors, Harvard health-policy researchers Joachim Hero, Alan Zaslavsky, and Robert Blendon write. The other countries with big gaps between rich and poor on all three measures were Bulgaria, Russia, Chile, and Portugal.
Furthermore, while two-thirds of Americans report that "many" people in their country can't access the health-care they need—10 percentage points higher than in any other country—Americans were less likely than average to say that it's unfair that wealthier people can afford better health care. "We found that ethical concerns about the fairness of income-based health-care disparities were less common in the United States than in most of the other countries in our sample," the authors write.

The U.S. respondents were interviewed in 2012, before the implementation of the Affordable Care Act. A major limitation of this study is that it didn't take into account the ACA's reforms to the insurance market—namely, the expansion of Medicaid to cover about 15 million low-income adults and children. However, the authors write that the U.S.'s health-status disparity ranking wasn't affected by adjusting for insurance status.
What's more, the results may become newly relevant now that Congress is weighing repealing the ACA and slashing Medicaid funding.
"Our findings suggest that the high rates of uninsurance before the implementation of the ACA contributed modestly to overall income disparities in health care," the authors write. "Therefore, any policy change that threatens the insurance gains seen since the law's implementation would likely reverse any improvement in income-based health care disparities that may have followed."
Indeed, a separate study, also out in this issue of Health Affairs, found that people who gained insurance coverage under the ACA were more likely to have access to health care, spent $337 less on out-of-pocket costs, and attended more preventive health-care visits, and were more likely to feel they were in "excellent" health.
Under the American Health Care Act, the GOP's Obamacare replacement bill that passed the House of Representatives last month, many low-income Americans on the individual market would see their insurance premiums rise. In cases where premiums did not go up, it would likely be because health insurers could refuse to cover certain conditions, meaning out-of-pocket costs would skyrocket for sick people. Given that, according to this study and others, poor Americans are already more likely to be sick, that isn't much of a solution.