The Hundred-Year-Old Fix for Razor Bumps
There are a slew of products aimed at black men with this problem, but I found relief in early-20th-century razor technology. Now, a Silicon Valley entrepreneur has built a company around the old-fashioned solution.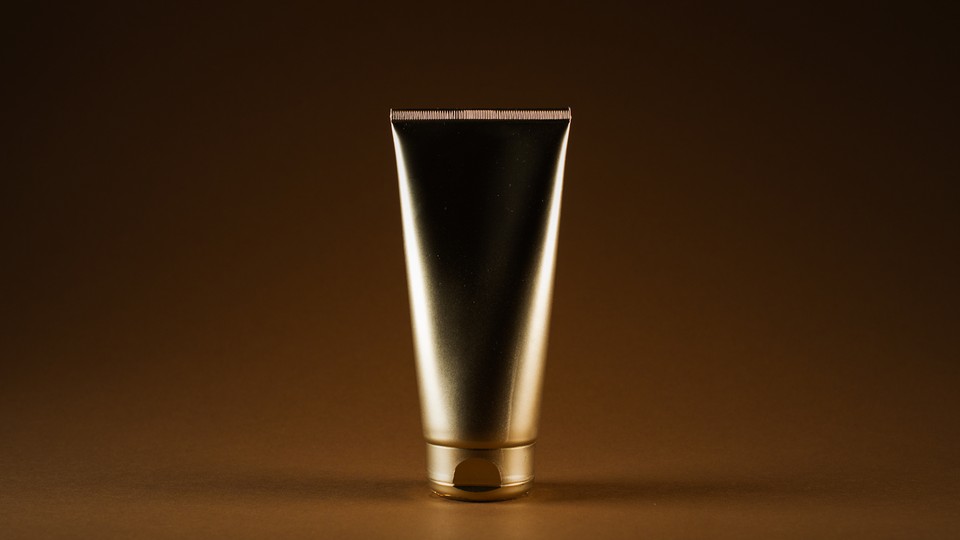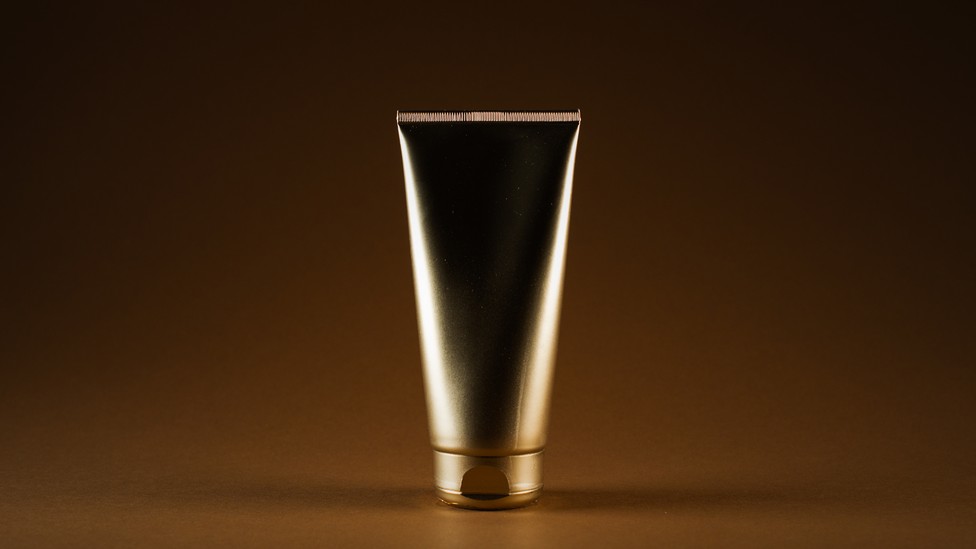 Each strand of hair that grows out of our bodies begins its life in a little well under the epidermis. From there, it journeys upward, stretching through a pore into the outside air beyond the skin, where it emerges, wanted or unwanted, for all the world to see.
Sometimes, however, the journey goes astray. The strand of hair turns inward toward the skin, which treats it as an invading force, and a battle breaks out. If only a single hair is affected, we call it ingrown. But sometimes a full battalion of hairs rebels against the skin all at once, sparking total war. Dermatologists have a name for this conflict: pseudofolliculitis barbae. You might know it as razor bumps.
Razor bumps are particularly common among black men like myself, but they can afflict anyone with strong, curly hair like mine. They're likeliest to happen when we shave, particularly with modern multi-blade razors that coax our hair up from the skin and slice it into sharp spears, cutting close enough that the newly sharpened hairs become ingrown. If that sounds painful, trust me, it is. It looks bad, and feels worse. And so an entire market has sprung up to tame our wayward hairs and repress the scourge of razor bumps.
Walk into any pharmacy that caters to a significant customer base of black men, and you're likely to see a field of products that tout themselves as solutions to the razor-bump problem—Bump Stopper cream, Tend Skin ointment, Bump Fighter razors—most of which I tried in my personal quest for a smooth and bumpless shave. Many of the products seemed to give up on the idea of a close shave altogether. The razors and trimmers were advertised as keeping the blade a safe distance from the skin, not that useful for a clean shave, but perhaps effective as stubble maintenance. The creams and ointments tend to boast their effectiveness at softening the hairs and exfoliating the skin around them, but generally must be applied twice daily without fail, or else the bumps come right back.
But there was something reassuring, I found, in the number of "sensitive skin" products on offer. It suggested that many great minds were aware of the problem, and companies were attacking it from every angle. So when each successive product failed me, I imagined that pseudofolliculitis barbae was just a problem too advanced for modern science to resolve. For years, I thought the best solution to the problem was to stick to my Gillette Mach 3 multi-blade razor, assiduously applying bump-fighting cream morning and night, and accepting a mild but permanent rash of angry bumps beneath my chin.
In 2005, I happened upon an online review for a razor the reviewer claimed was especially good at preventing skin irritation. But far from being a feat of cutting-edge R&D, the razor was, in fact, technology from the early 20th century: the Merkur classic heavy duty stainless steel double-edge safety razor.
You're unlikely to find any razor like this on your pharmacy shelves, which are mostly given over to high-tech multi-blade razors with pricey cartridges (I couldn't find a single-blade razor on Gillette's site) or cheap, blunt disposable razors that don't even claim to offer a close shave. A safety razor uses those old-fashioned rectangular razor blades, probably still the first thing you think of when you hear the phrase "razor blade," even though many pharmacies no longer seem to carry them. The razor is shaped like a tiny mallet, with a curved metal head that unscrews from the handle to reveal pegs that line up with the holes in the center of the blade. When you insert the razor beneath the head and screw it onto the handle, the delicate platinum blade gently and gracefully arches as it settles into place, leaving a thin, sharp strip exposed on either side (hence "double-edge") at a perfect angle for a shave that's close, but not too close for comfort.
To complement this old-school razor, I acquired an old-school badger hair shaving brush, and a tub of old-school shaving cream, the three vital ingredients in the classic art known as wet shaving. "Few moments in masculine hygiene are as satisfying as making smooth, perfect rectangles appear on your face where foam and hair had been just before," I wrote after I started using my razor. The razor bumps went away, and they've been gone ever since, leaving me only with a quiet lingering skepticism for the slickly packaged goods of the skincare-industrial complex.
What I saw as a market failure, though, Tristan Walker saw as a market opportunity. Like me, he was a black man bedeviled by razor bumps. Like me, he found his solution in traditional wet shaving. Unlike me, however, Walker had built his career in Silicon Valley, working for Foursquare and Andreessen-Horowitz. In 2013, he launched a startup, Walker & Company, with millions of dollars in funding, aiming to create a line of health and beauty products for customers of color. The first of those products was called the Bevel shave system, with a double-edge safety razor at its center.
I asked Walker in a phone interview how, a century after it was in mass production, someone finally came to build a company designing and marketing a safety razor as the solution for razor bumps. He told me to think about it from the vantage point of a brand manager at a large incumbent company that makes shaving products. "Now, what is that brand manager going to do?" he asked. "They're going to go and read a research report. … And the first mistake they're going to make is to look up the market size for 'black-men shaving products.'" That line of research, he said, would artificially constrain the scope of the market opportunity he's addressing. He might have been likelier to encounter the problem of razor bumps because he's a black man, but razor bumps affect lots of different types of people who are not black men. "What they see as a $200 million opportunity," Walker said, "I see as a $4 billion opportunity."
Walker is younger than I am, so he encountered the problem of razor bumps years after I did. But after he came to embrace the safety razor as the solution, he moved with incredible speed. "I realized I wanted to make this a company in April of 2013," he said. "We raised the money for it by the end of May 2013, and we were selling the product in December." Launched in 2013 with $9.3 million in seed- and first-round funding from investors, the company closed a second round of funding in 2015 that brought in another $24 million. So to investors at least, Walker's pitch was successful. He took a technology that had been around for a hundred years, and turned it into a shiny new Silicon Valley startup in less than one.
To customers who've been told that the best solution to fighting razor bumps is to not shave too closely, pressing a raw-ass razor blade against one's skin sounds like exactly what one should not do. So Walker & Co. got a dermatologist to testify to the effectiveness of the approach. This summer, the company scored a finding from an advertising watchdog supporting the claim that "regular use of its single-blade razors could help improve pseudofolliculitis barbae." (The claim had been challenged by Proctor & Gamble, which owns Gillette.) Bevel secured both an investment and an endorsement from Nas.
But the ultimate key to overcoming customer resistance, Walker said, is if people try it, find that it works, and tell others. "If you use our razor and our system and you end up the following morning completely clean, with no razor bumps, you're going to talk about it." Walker & Co. declined to release information on how many customers the shave system had acquired, but said that 97 percent of subscribers go on to renew after first signing up.
After the launch of the shaving system, Walker & Co. followed up with a hair trimmer that makes it easy to quickly zero-gap the blades, to achieve tight edges on a haircut. If that means nothing to you, suffice it to say that the process typically involves dismantling your trimmer blades with a screwdriver, and that YouTube videos explaining how to do so garner hundreds of thousands of views.
I feel differently than I once did about those pharmacy shelves with products claiming to soothe my sensitive skin. They might not offer the best solutions to our problems, but they do help define the problems themselves, for good or ill. What problems are missing from those shelves? What other answers might lie elsewhere, perhaps a century in the past?