How Obamacare Helped Trump
The health law's unpopularity might help explain why so many upper-middle-class people voted for the Republican.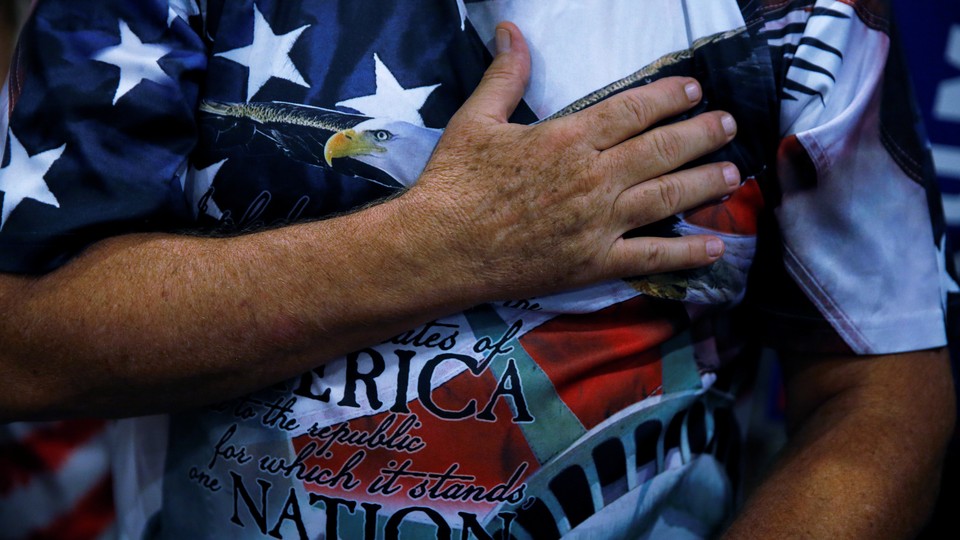 Among the many political narratives upended last night was that Donald Trump draws his support largely just from poor white people. According to USA Today's exit polls, half of the middle class voted for Trump, as did half of voters who make $100,000 a year or more—not exactly an unemployed coal-miner's salary. Similarly, in the primaries, the median household income of a Trump voter was $72,000—more than the $61,000 the median Hillary Clinton voter made.
So if Trump supposedly soothes voters' economic anxieties, what can explain Trump support among these relatively well-heeled voters?
Another tranche of early exit polling data offers a clue: Both the early ABC and NBC numbers show a widespread resentment of Obamacare among Trump voters. According to ABC, 81 percent of Trump voters think Obamacare "went too far, and half of Clinton voters think it didn't go far enough." Likewise, NBC reported that voters who think Obamacare went too far "are breaking decisively for Trump, 80 percent to 13 percent."
---
Voters Nationwide on the Affordable Care Act

---
Under the Affordable Care Act, people who don't get health insurance through their employers can get subsidies to buy plans on state-based health exchanges. But those subsidies are only offered to people who make up to 400 percent of the poverty level. For example, a pair of middle-aged people who make more than about $67,000 combined wouldn't qualify in many states. With neither employer support nor subsidies to soften the blow, those individuals feel the rising cost of health insurance most acutely.
In surveys, people on Obamacare plans are more likely to say they find health insurance unaffordable than those with employer-provided health insurance, and the difference is especially pronounced at higher incomes. People who make between $40,000 and $90,000 annually are most likely to have an unfavorable view of the law, according to the Kaiser Family Foundation.
Trump has repeatedly vowed to repeal Obamacare and replace it with "something terrific"—though just what that something is might be is still unclear. In the final days of his campaign, Trump reminded voters of insurance premium hikes and assured he'd prevent the increases if he won. For voters who are not struggling terribly—except with health-insurance costs—that promise might have put them over the top.