Birth Control's Troubling Myths
Nearly a third of women are misinformed about the most effective forms of contraceptives, a new report finds.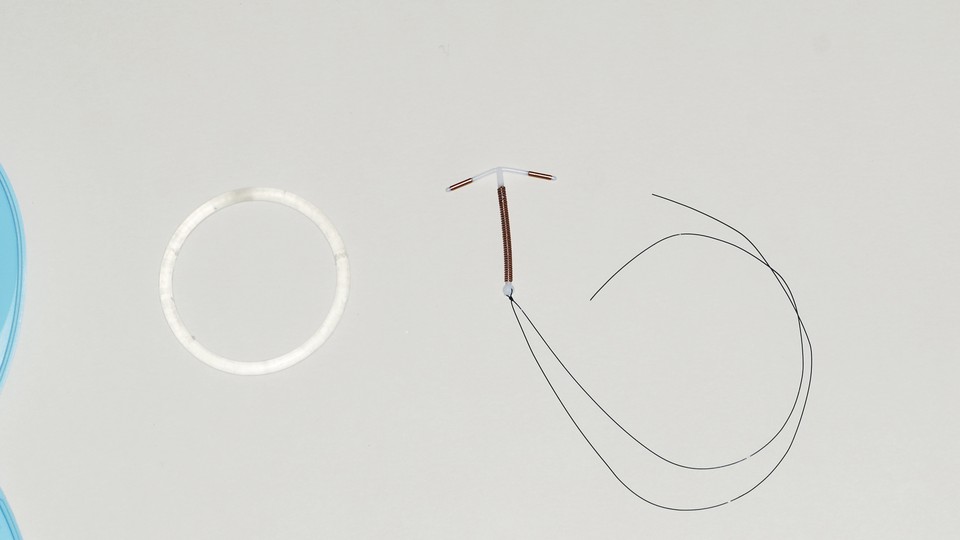 Intrauterine devices and birth-control implants are somewhat miraculous: Once inserted, they protect against pregnancy (but not STDs) for years. No pills, no shots, no problem.
After years of slow uptake, IUDs and implants are finally catching on among American women. In 2013, about 12 percent of women were using these long-acting, reversible contraceptives, or LARCs, compared with just 2.4 percent in 2002. Some studies credit these contraceptives with playing a major role in the reduction of the teen-pregnancy rate.
But a new report from the Urban Institute think-tank suggests that nearly a third of women are significantly misinformed about LARCs. Using a 2016 survey of 798 women of reproductive age, the authors found that fewer women thought that implants, which have a failure rate of about one in 2,000 women, are "very effective" than think that about the pill, which has a failure rate of about nine in 100 women.
---
Perceptions of Effectiveness of Birth Control Methods Among Women Ages 18 to 44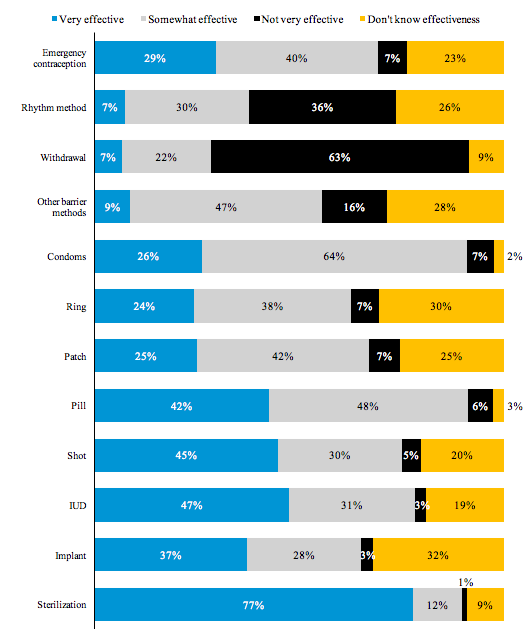 ---
What's more, women were less likely to think that implants or IUDs were "very safe" than they were to trust in the safety of withdrawal (or "pulling out") or even the rhythm method. The report found that the women lacking knowledge of LARCs were more likely to be single, non-white, low-income, and to have never been pregnant.
Because of the Obamacare law, LARCs should be fully covered by most insurance plans. However, not all insurers cover all types of IUDs and implants, according to a Kaiser Family Foundation survey of 20 insurers last year.
Many women still face logistical hassles and hear misinformation when they attempt to get a LARC. Vox's Sarah Kliff recently heard from women around the country who said it took them multiple appointments to schedule the insertion of the device, and who claimed doctors told them the devices weren't appropriate for teens. (In fact, they are recommended as the first and best choice for teens.) And of course, uninsured women and young people who do not wish to go through their parents' insurance face additional obstacles.
Nearly half of all pregnancies in America are unintended, though, and the persistent myths about LARCs could be one reason why.