Mosquitoes Are Spreading Zika in Florida
Four cases of the virus in the Miami area represent the first known local transmission in the continental United States.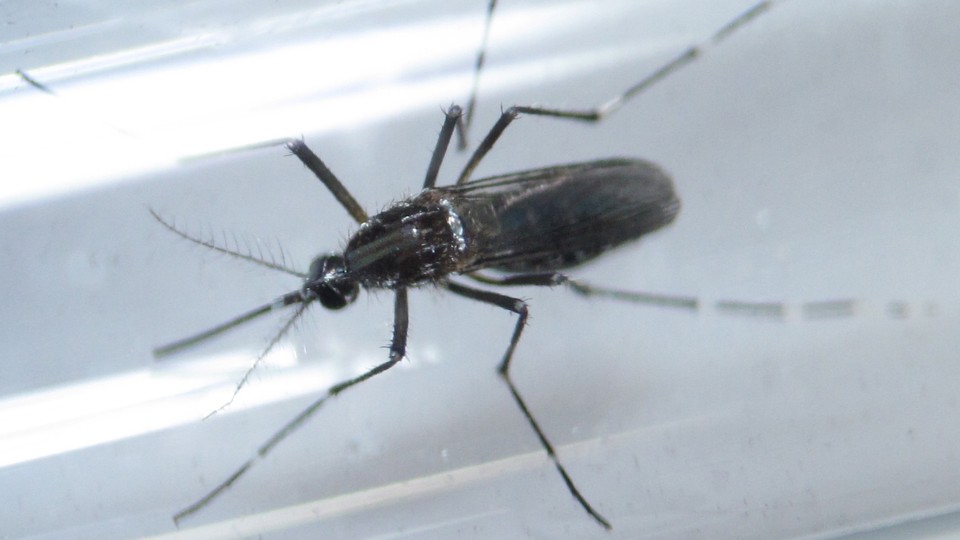 For the better part of a year, scientists and public officials have warned about a Zika outbreak in the United States. The virus, which causes grave birth defects and can seriously sicken children and adults, was declared a global-health emergency in February.
And though researchers have scrambled to respond, federal officials have done little. Earlier this month, Congress left for a seven-week recess without resolving the question of whether to fund efforts to fight the disease.
Now, officials in Florida have confirmed the news scientists have long anticipated: Mosquitoes in the United States appear to be transmitting Zika to humans. Four individuals in Miami-area counties, Miami-Dade and Broward, contracted the virus from local mosquitoes.
"Florida has become the first state in our country to have a local transmission of the Zika virus," said Rick Scott, the governor of Florida, according to local news reports in Orlando.
This development is significant: It represents the first cases of Zika in the country that have come from mosquitoes in the United States. Most other cases of Zika in the U.S. have been recorded in individuals who contracted the illness from traveling to areas where an epidemic is under way, or through sexual transmission. (Though in one bizarre case, officials in Utah are investigating how a person who contracted Zika may have been sickened by caring for a man who died from the virus.)
Officials in Florida had anticipated a local outbreak, especially in recent days. They announced earlier this week that none of the four individuals with Zika had traveled to affected areas, a red flag for possible local transmission. In response, the FDA asked Miami-Dade and Broward to suspend blood donations. Public-health officials are reminding people, especially pregnant women, to protect themselves from mosquito bites. Bug spray containing DEET and clothing treated with insecticide are considered safe for pregnant women.
The Florida Health Department says it is conducting "door-to-door outreach and urine sample collection in the impacted area" as a way to determine the number of people affected. For now, the cases in the Miami area are not considered "widespread transmission," the agency said in a statement on its website.
Several areas of the United States are home to the main mosquito that carries Zika, Aedes aegypti. Each female can lay some 1,000 eggs in her lifetime, and eggs thrive anywhere there's warm enough temperatures and a bit of moisture—even the few droplets of water in a fallen leaf would be enough.
These conditions, coupled with the presence of Aedes aegypti at the height of mosquito season, means several areas across the Gulf and the Southeast U.S. are at risk of Zika outbreaks, officials have said.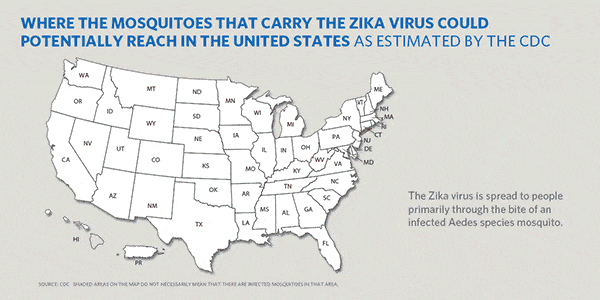 But given how little scientists know about transmission, it's still possible the virus could spread across a much larger area of the United States. In a lab setting, scientists observed Zika transmission among Culex mosquitoes, which are found all over the country.
"Transmission of Zika through Culex mosquitos may be possible," Peter Hotez, the dean of the National School of Tropical Medicine at Baylor College of Medicine, told me in April. "If that turns out to be the case, then we're all totally screwed."