Contaminated Flour (Not Just Eggs) Makes Raw Dough a Nope
Federal officials also caution against letting kids sneak a taste of homemade dough projects.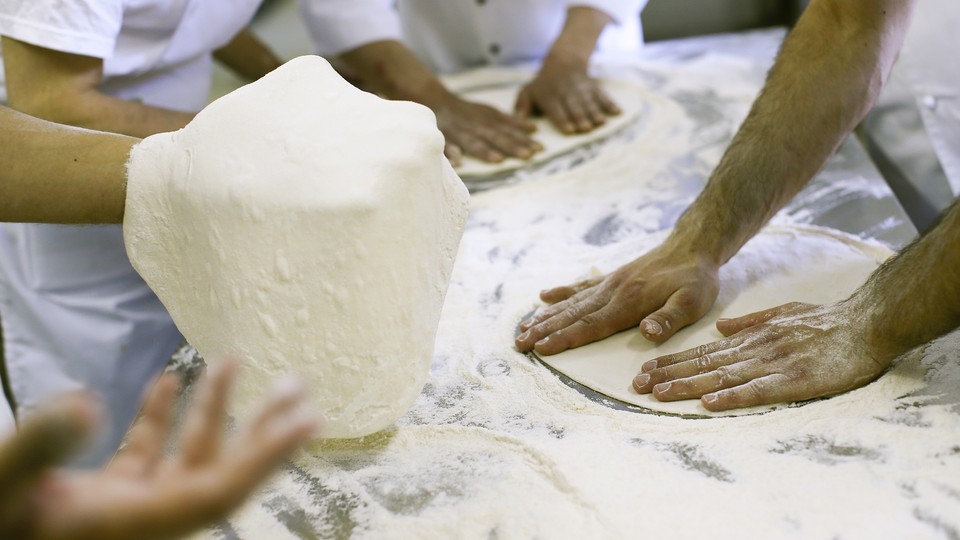 I will confess to having cruised past recent headlines that warned against consuming raw cookie dough. Don't eat raw eggs? I mean obviously. That's like food safety 101, right up there with using a meat thermometer as you cook.
The thing is: The latest warnings from the Food and Drug Administration are about contaminated flour—not just raw eggs—meaning that you shouldn't taste the batter before you bake it, even when it's egg-free.
"Flour, regardless of the brand, can contain bacteria that cause disease," the FDA said in a statement this week. That's because the grain that flour is derived from comes directly from the field; and usually isn't treated to kill bacteria. "So if an animal heeds the call of nature in the field, bacteria from the animal waste could contaminate the grain, which is then harvested and milled into flour."
This isn't just theoretical. A federal investigation recently found bacteria in flour that has been linked to dozens of cases of E. coli. From the FDA:
General Mills conducted a voluntary recall of 10 million pounds of flour sold under three brand names: Gold Medal, Signature Kitchen's, and Gold Medal Wondra. The varieties include unbleached, all-purpose, and self-rising flours. Flour has a long shelf life, and many people store bags of flour for a long time. If you have any of these recalled items in your home, you should throw them away.
The agency emphasizes that parents and other caregivers should also be cautious when letting children make crafts with flour—homemade play dough, for instance. Grown-ups should do their best to avoid letting kids sneak a bite of the dough, and everybody should wash their hands after handling it. Relatedly, the Centers for Disease Control and Prevention is advising restaurants not to give raw dough to customers, as some of the recalled flour was sold to establishments that offers kids hunks of dough to play with while they're waiting for their meals.