Why Vitamins and Other 'Dietary Supplements' Can Contain Anything
Six former FDA commissioners regret inabilities to ensure safety and legitimacy of products.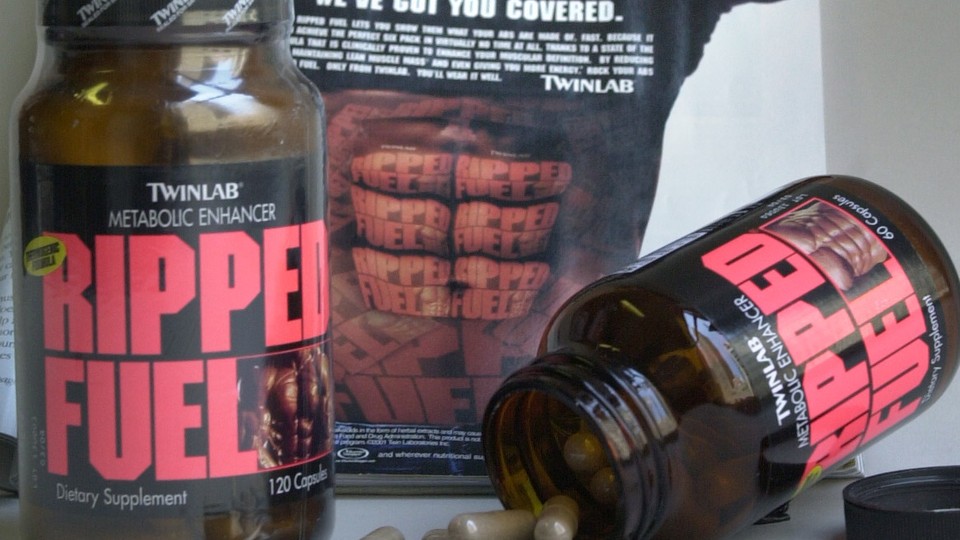 In a historic meeting in Aspen, Colorado, yesterday, the past six commissioners of the U.S. Food and Drug Administration gathered to critique the agency in charge of ensuring the safety of what we put into and on our bodies.
At a time when $3 trillion in spending on health care is approaching 20 percent of the U.S. gross domestic product—much of that due to the exorbitant cost of medications and the consequences of poor diet—the FDA has a claim to being the most consequential agency in the country.
Immediately at the outset of the gathering (at Spotlight Health, a conference co-hosted by the Aspen Institute and The Atlantic), the ex-commissioners Margaret Hamburg, Jane Henney, David Kessler, Mark McClellan, Andrew von Eschenbach, and Frank Young agreed unanimously that the FDA should be an independent entity—something closer to the EPA, rather than nested under the Department of Health and Human Services (and yet, oddly, funded by the Department of Agriculture).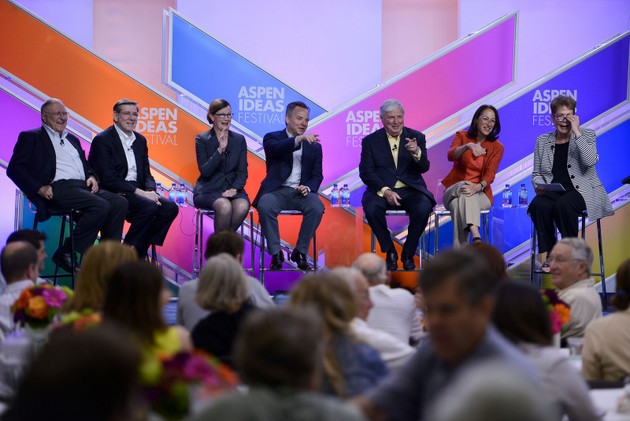 David Kessler, commissioner from 1990 to 1997, also made a point of calling out the thousands of food additives that have become part of our food system just because producers deem them "generally recognized as safe" (GRAS). Introduced in 1958, before food technology raised many of the questions it does today, the GRAS loophole allows producers of food products to take new ingredients to market without informing the FDA. Safety decisions are left to entities selected by the producers themselves.
Kessler called the system "a joke."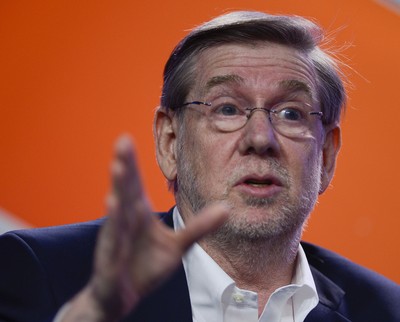 Of a few other intense moments in the discussion, one that stood out began when a clinical psychologist in the audience asked about dietary supplements: "I'm not so concerned that those supplements don't really hurt anybody medically—and they probably do. I'm more concerned with the lack of regulation, where a legitimate medical patient is taking supplements when they could be taking real medicine. What's that cost? And will the FDA ever regulate this industry?"
"We tried," Kessler said flatly. His tenure is better remembered for reigning in the tobacco industry in the 1990s, some decades after the product was proven to be among the leading preventable causes of death in the country. "We have some authority," he added. "But the difference is, we have to chase after any bad actor."
Products now sold in the rapidly expanding industry of "dietary supplements" include not just vitamin and mineral formulas, but those derived from herbs, glands, amino acids, and enzymes of all sorts, in any combination and amount, sold as tablets, capsules, gel caps, powders, or liquids. The global market for these products was $82 billion as of 2013, with the U.S. accounting for more than a quarter of that. Sales increased by $6 billion between 2007 and 2012. According to a document by McKinsey titled "Cashing in on the Booming Market for Dietary Supplements," growth "is expected to remain strong through 2017, between five and six percent a year."
Much of this growth is attributed to the fact that these products can go to market without any safety, purity, or quality testing by the FDA.
While it costs millions of dollars to develop and substantiate a pharmaceutical product, selling supplements requires no such investment. And new products are easily sold as supplements: The only common feature among them, as defined by the FDA, is that these are edible things "not intended to treat, diagnose, prevent, or cure diseases."
That is why people take them, though.
This expansive category was set forth in the Dietary Supplements Health and Education Act of 1994, known as DSHEA, which passed on Kessler's watch. Backed by Senator Orrin Hatch and enormous investment from the supplement industry, the law allows any of these products to go directly to market and carry unfounded claims about what the product does. The burden is on the FDA to prove that the product is unsafe, if it later proves to be harming people, and then take the producer to court.
"When there's a problem, FDA does take action, and usually it's when there is a contaminant," explained Margaret Hamburg, who served as FDA commissioner from 2009 to 2015. She noted that while companies are required to report any known "severe" adverse effects of their products, "it's very hard to even know what's going on."
Hamburg also acknowledged widespread "concern about where these products are coming from and what's in them," noting that the FDA "does have some authority around manufacturing, but limited resources make it difficult for FDA to take advantage of the few authorities that they have."
Andrew von Eschenbach, 2006 to 2009, added with resignation that this is a matter of politics first. After the passage of DSHEA, "We could only do what Congress allowed us to do."
Yet at this point, the group acknowledged, even if the FDA became an independent agency, the law already in place would preclude further regulation of dietary supplements.
Jane Henney, commissioner from 1998 to 2001, recalled that the DSHEA law actually passed in the wake of the FDA "really trying to get their arms around stronger regulatory authority with dietary supplements." This attempt at requiring supplement producers to guarantee the quality and safety of their product was countered by one of the most intense lobbying campaigns in history, in which TV commercials warned citizens that the government was coming for their vitamins. "I believe that the amount the Congress heard about this whole issue was greater than what they received about the Vietnam war," she said. 'I mean, it was tremendous."
Mark McClellan, now director of the center for health policy at Duke, noted that regulating individual products "can be done," reminding us that he took ephedra off the market during his time at FDA.
Ephedra was pulled from shelves after it was found to be a potent stimulant that killed multiple people. In 2002, cases of Ephedra poisoning reached 10,326, with some 108 requiring critical-care hospitalization. The annual death toll peaked at seven people in 2004.
The process took eight years, from initial reports in 1997 to removal in 2004. And, McClellan recalled, "it wasn't easy." (The decision was even overturned by industry efforts in 2005, though ultimately upheld in the U.S. Court of Appeals in 2006).
Kessler, now a professor of pediatrics, epidemiology, and biostatistics at UCSF, turned to the audience. "It makes [regulating] tobacco look easy."