The Future of Food Is Cheese Curds and Turmeric
The strange new food preferences of Americans, according to Google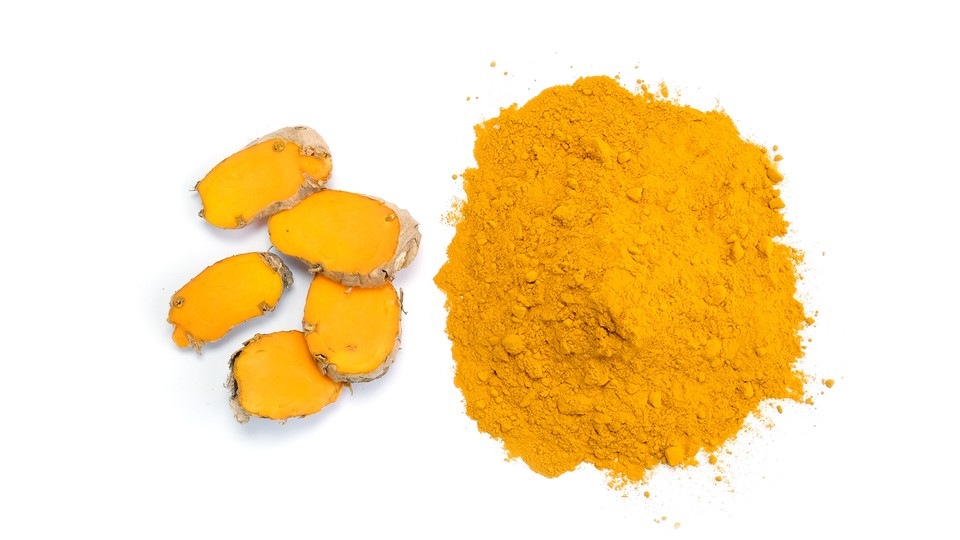 The ranking of avant-garde foods of the moment reads like a 18th-century shepherd's grocery list: oats, cheese curds, and sourdough bread.
That's according to this year's Google Food Trends report, for which the internet company compiles data on search queries and looks for seasonally adjusted patterns.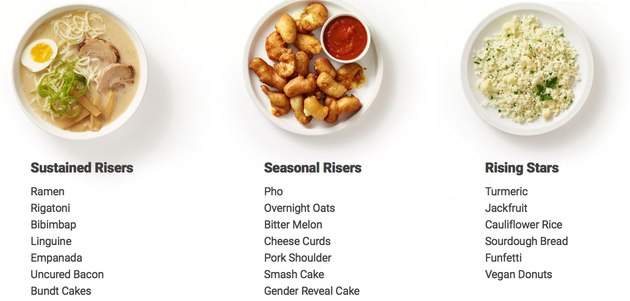 The report makes for interesting perusal, especially for those in the restaurant or Instagram-preening business. But it doesn't say much about whether tastes are moving in any given direction. American food choices continue to be schizophrenic: We love carbs, we fear carbs. We want nontraditional pork recipes along with desserts our great-aunts would recognize, like bundt cakes.
Most of all, we want to figure out what to do with all the turmeric we just bought.
There's some evidence that people are trying to be healthier, or at least more artisanal, at least in the "Domino's Artisan Pizza" sense of the word. People are increasingly wondering where the nearest health food stores are, how to cook lobster tail, and whether almond milk is truly healthy.
This chart shows a few of these search terms, along with their index, or how high they rank compared to other searches, and their year-over-year growth percentage:
People want to know about obscure ingredients that have purported health benefits—especially turmeric. They are watching turmeric videos on YouTube and searching for turmeric recipes on Google—especially on Mondays. "Americans are trying to understand how to consume turmeric," the report authors write empathetically. You'll get there, Americans!
They're also seeking pork recipes, especially on weekends, and want to learn more about pho, especially in Denver and Seattle.
Certain food fads are losing their luster. Searches for gluten-free cupcakes and wheat-free bread are down. There's also less interest in bacon cupcakes and bacon cinnamon rolls—a sign we might be turning away from outlandishly calorie-laden treats.
Then again, plenty of the findings suggest we're not all avid Goop readers. People are searching for more "mug" cakes and fewer full-sized chocolate cakes, for example. But noodles of all kinds are making a comeback: rigatoni, linguine, pho, and ramen were on the list of "rising" foods. More people want to know how to cut up a mango, but also how to make a cake pop. They want lactose-free milk, but also dairy.

Perhaps most perplexing? Amid all the overnight-oat making and Char Siu-roasting, Google's list of "seasonal risers"—trends "that are likely to come back even stronger"—has two items that are neither healthy, nor particularly functional, nor crafted in the style of an artisan.
The first is smash cakes, a small cake made solely so that a toddler can tear it apart with his miniature hands at a party. The other is gender-reveal cakes, which are meant to surprise parents, via pink or blue cake batter, about the sex of their fetus. The American gut is, as ever, a land of contrasts.