The FDA's New Rules for Nutrition Labels
Under the new regulations, food- and drink-makers must disclose added sugars on their labels.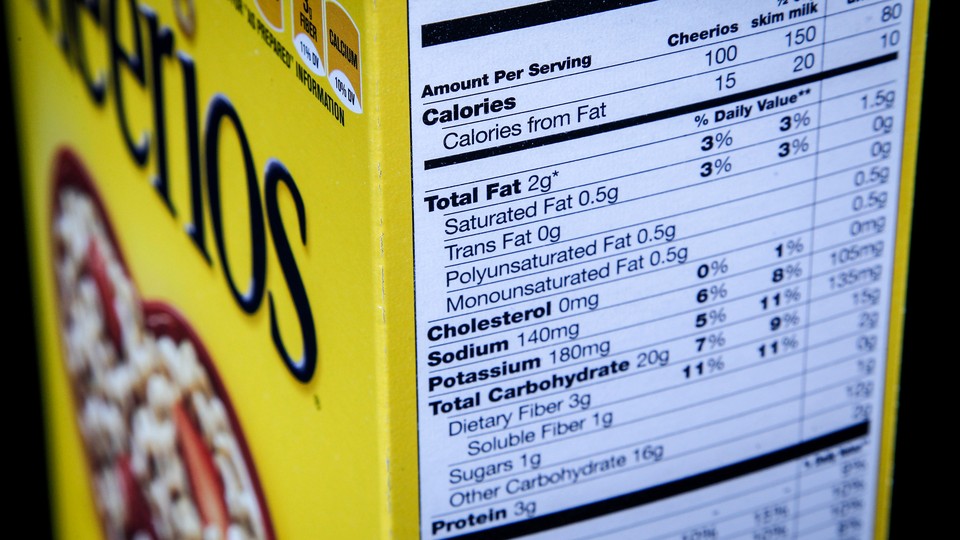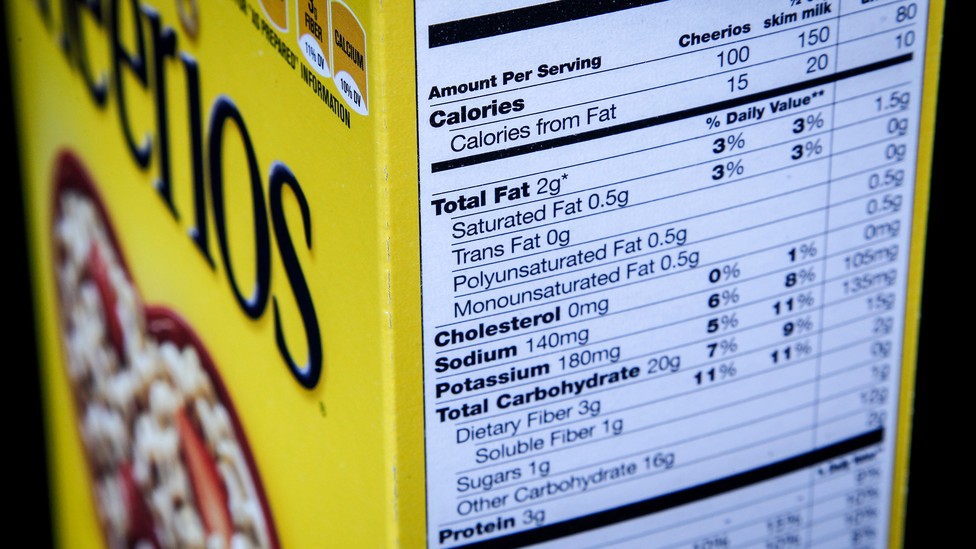 Updated on May 20 at 1:00 p.m. ET
The U.S. Food and Drug Administration announced Friday new regulations that would list added sugars on nutrition labels, as well as revise serving size.
The new Nutrition Facts label will include the following.

An updated design to highlight "calories" and "servings," two important elements in making informed food choices.
Requirements for serving sizes that more closely reflect the amounts of food that people currently eat. …
Declaration of grams and a percent daily value (%DV) for "added sugars" to help consumers know how much sugar has been added to the product. …
"Dual column" labels to indicate both "per serving" and "per package" calorie and nutrition information for certain multi-serving food products that could be consumed in one sitting or multiple sittings. Examples include a pint of ice cream and a 3-ounce bag of chips. With dual-column labels available, people will be able to easily understand how many calories and nutrients they are getting if they eat or drink the entire package/unit at one time.
The FDA also announced that labels will no longer be required to list Vitamins A or C, because deficiencies of those vitamins are rare, and "calories from fat" will be removed because of the nature of fats vary. The labels will, however, still list "Total Fat," "Saturated Fat," and "Trans Fat."
Most food manufacturers will have until July 26, 2018, to comply with Friday's rules, which were first proposed two years ago.
It's unclear if anyone will pay attention to the nutrition labels. As my colleague Olga Khazan reported in December 2014, "women, more educated people, and wealthier people who are more likely to care about calories. That is, it's the very same people who are likeliest to already be a healthy weight in the first place." And academic studies almost across the board show it's unclear whether people actually change their behavior based on calorie counts.
"There is simply no evidence that consumers will actually change their purchasing behavior based on the new nutrition label," Sherzod Abdukadirov, a research fellow at the Mercatus Center at George Mason University, said in a statement. "Most research shows that consumers largely ignore the nutrition label."
Opinion on the new rules was divided.
The Sugar Association, in a statement, said it was disappointed by the ruling.
"The extraordinary contradictions and irregularities, as well as the lack of scientific justification in this rulemaking process are unprecedented for the FDA," it said in a statement. "We are concerned that the ruling sets a dangerous precedent that is not grounded in science, and could actually deter us from our shared goal of a healthier America."
But Kevin Sherman, founder of AquaBall, a children's beverage, praised the rules, calling them "an important step forward to helping make Americans healthier."
"We believe, if nothing else, the new labels will at least make parents more aware of the food choices they make for their kids and, and everyone more informed of their own choices as well," he said.