Is O.J. Simpson the NFL's Latest Concussion Casualty?
Bennet Omalu, the doctor who first identified chronic traumatic encephalopathy, believes the former football star suffered from the disease.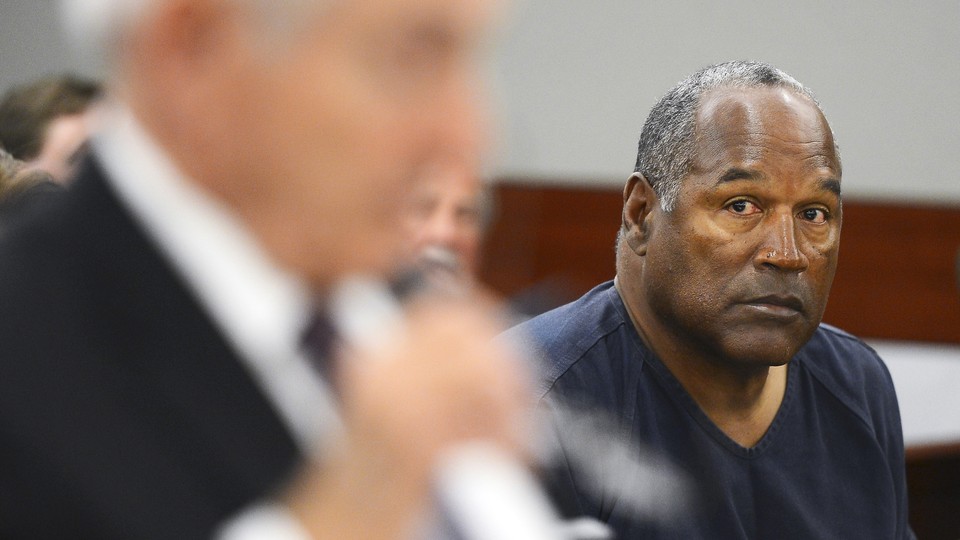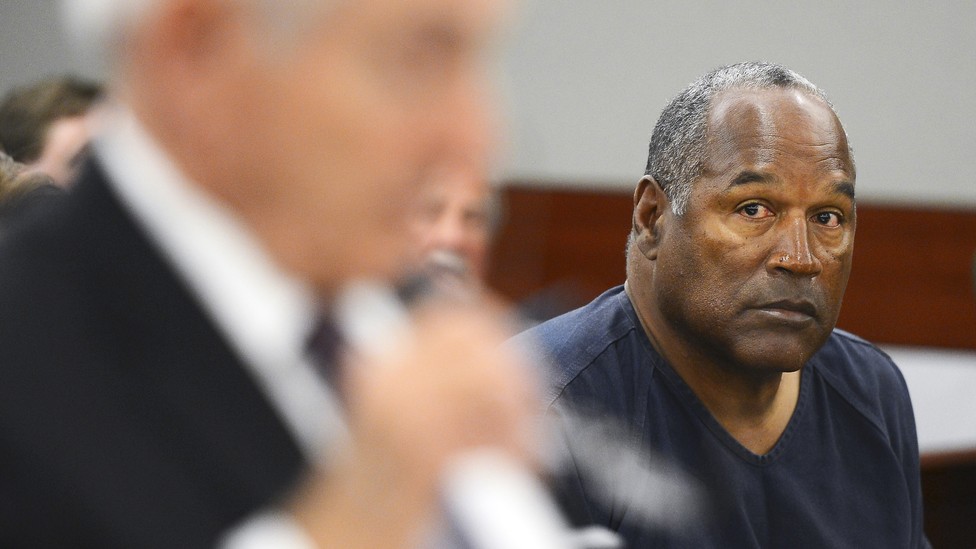 With the cottage industry of true-crime entertainment booming, O.J. Simpson is back in the news. The story of the disgraced former NFL star, who is currently serving 33 years for armed robbery and kidnapping, will be featured in the forthcoming FX series The People v. O.J. Simpson: American Crime Story as well as a five-part ESPN documentary this summer.
On Thursday, the renascent Simpson fixation took a strange turn when Bennet Omalu, the doctor who first identified chronic traumatic encephalopathy (CTE), strongly suggested that Simpson is suffering from the disease, which is brought on by repeated head trauma and has afflicted scores of former football players.
"I would bet my medical license on it," said Omalu in an interview with ABC News. "He was exposed to thousands of blunt-force trauma of his brain."
The assertion that Simpson suffers from a degenerative brain condition isn't exactly novel. In 2012, while seeking a new trial in an effort to overturn his 2008 conviction, Simpson prepared a sworn statement in which he sought to connect his troubling behavior and issues with judgment to repeated concussions:
I was knocked out of games for such head blows repeatedly in the 1970s & and other times I continued playing despite hard blows to my head during the football games.
Ultimately, Simpson opted to seek a new trial on the basis that his former attorney had been incompetent rather than introducing the concussion narrative.
What is noteworthy is that Omalu, whose story is the basis of the Will Smith biopic Concussion, is willing to deliver a speculative assessment of such a high-profile figure despite having never examined him. In the interview with ABC News, Omalu explained that Simpson exhibits the disease's behavioral symptoms, which "include explosive, impulsive behavior, impaired judgment, criminality and even mood disorders."
As professional football wrangles with the concussion problem among its current and former players, the introduction of Simpson into the science is likely to serve more as sideshow than to benefit the discussion. Of course, that doesn't mean the suggestion isn't valid.
"Given his profile," Omalu concludes, "I think it's not an irresponsible conclusion to suspect he has CTE."
How far that may go in explaining Simpson's misdeeds is another thing entirely.