The Worst State for Reproductive Rights
A new report says South Dakota regulates childbearing in all the wrong ways.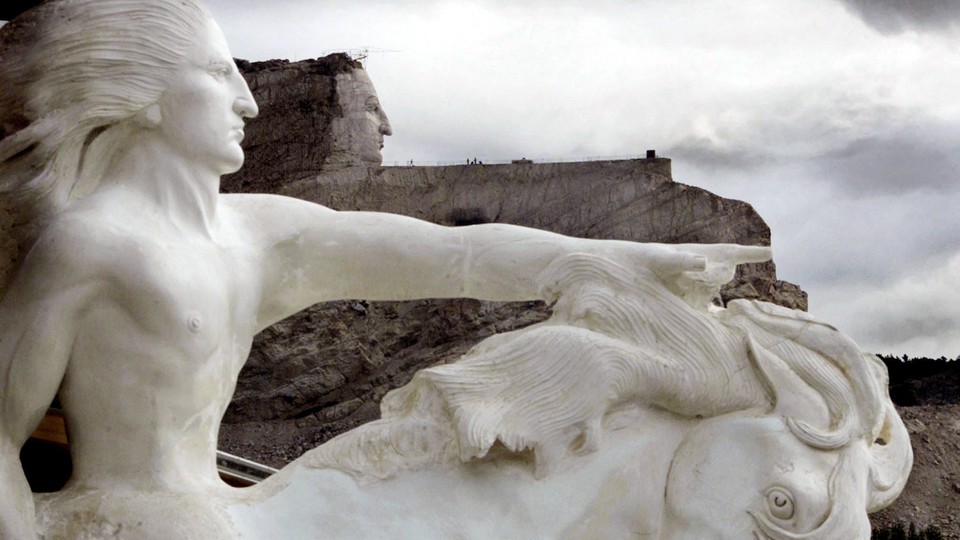 Women seeking abortions in South Dakota face a three-day waiting period and must undergo in-person counseling that necessitates two trips to the clinic. Nearly a quarter of women in the state live in a county that doesn't have an abortion provider.
The state does not require insurers to cover infertility treatments, nor does it mandate sex education in schools.
The Institute for Women's Policy Research says those reasons and more are why it considers South Dakota the worst state in the nation for reproductive rights, according to a recently released ranking.
Rounding out the bottom five were Nebraska, Kansas, Idaho, and Tennessee.
---
States Ranked by Reproductive-Rights Composite Scores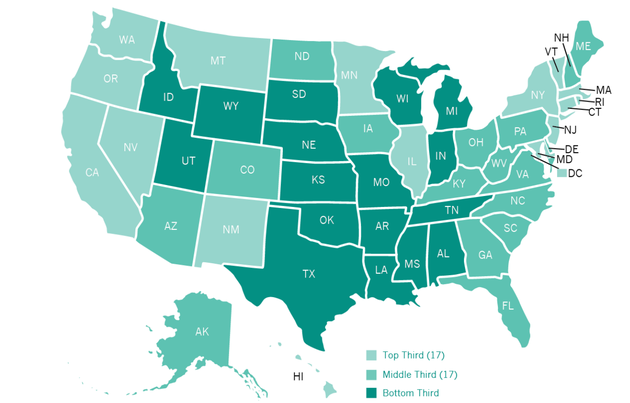 ---
Included in the organization's analysis was South Dakota's decision not to adopt the Obamacare Medicaid expansion, which would have increased the number of women eligible to receive family-planning services. So far, 29 states have gone through with the expansion.
Oregon is the best state for reproductive rights, according to the report, followed by Vermont, Maryland, New Jersey, and Hawaii. Oregonian women don't face waiting periods, and the state provides public funding for abortions. The state also got points for having a "pro-choice" governor.
That might be an understatement in the case of Oregon governor Kate Brown, who in 2012 won the state Planned Parenthood advocates' "Pro-Choice Champion Award" for her work on contraception, domestic violence, and family leave.
Perhaps lending some validity to IWPR's rankings, Oregon has also been considered an outlier for its reproductive rights by a very different organization: The anti-abortion American's United for Life has repeatedly considered it one of the worst states for "failing to protect women from … the abortion industry."