The Kindness Diet
A new study found that women whose friends and romantic partners were accepting of their size lost more weight than those whose loved ones were critical.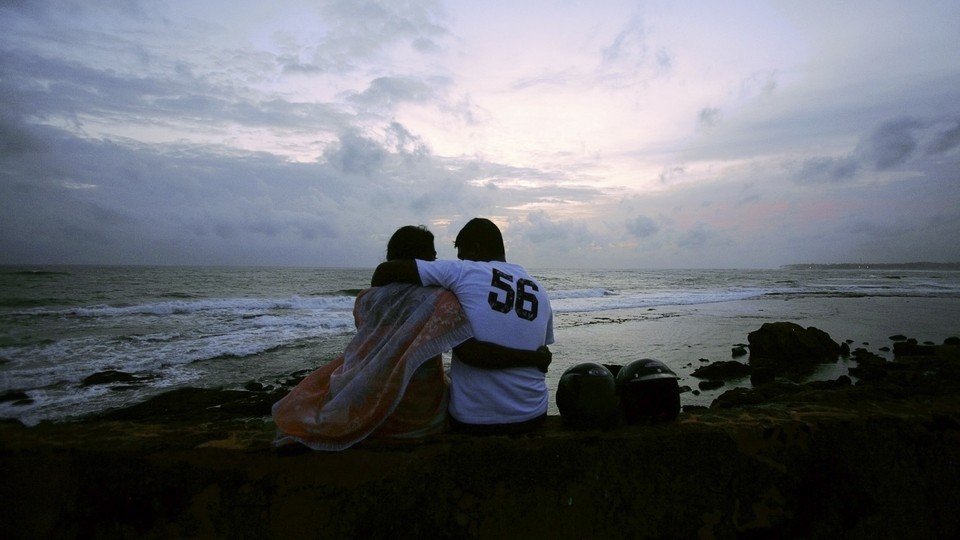 The greatest aphrodisiac, according to pop culture, is to be told never to change. Everyone from Bobby Vinton to Billy Joel to Bruno Mars loves you just the way you are. To the guy with the giant index cards, Keira Knightley was perfect. Kanye West, responding to the Internet breakage caused by his wife's prodigious posterior, tweeted in affirmation: #Allday.
Real life is not always this body-positive. But a study recently published in the journal Personal Relationships suggests that, for women who do want to lose weight, hearing these types of accepting messages can lead to better success in dieting than being surrounded by people who point out their need to lose weight.
For the study, 187 women at a Canadian university were asked questions about their weight, ideal weight, and self-esteem. They were then asked if they had ever talked to their romantic partner or friend about their weight concerns, and if so, how that person reacted. If the friend/partner said something like, "your weight is fine," that was considered a message of "acceptance," while if they said something like, "you have a reason to be concerned," or offered to help them lose weight, they were considered a contributor to the subject's sense of weight-loss pressure.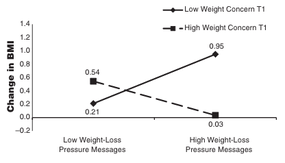 The results showed that, for the women who were concerned about their weight, those who received supportive feedback in response to their worries were more likely to maintain or lose weight. Those who didn't, gained.
Over the course of the nine-month study, women who received lots of weight-acceptance messages shed about .17 units of body mass index, or BMI, while the BMIs of women who received few such messages of acceptance ticked up by about .75 units.
The women who heard more supportive messages about their weight also became less concerned about their size over time, which to the authors suggests those women might have been driven to diet and exercise in healthier, more sustainable ways.
"Weight concern may primarily reflect the knowledge that one's weight could lead to rejection," notes the study's author, Christine Logel, a professor with Renison University College at the University of Waterloo. That, in turn, "could lead to stress and shame that interferes with weight loss attempts."
This study echoes previous research showing that people tend to be more successful in their weight-loss attempts when they feel autonomous and internally motivated. The supportive messages from loved ones, in other words, might have helped the subjects find the inner strength they needed to make lifestyle changes.
On the other hand, it could be that hearing critical feedback about their bodies led those women to feel like crap, a state of being that is often correlated with eating lethal amounts of Oreos. Either way, the takeaway is clear: If you're concerned about how you look and want to make a change, surround yourself with lovers, not haters. #Allday