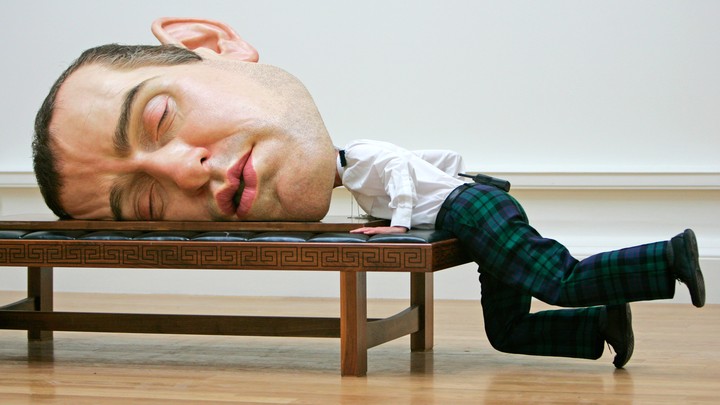 Everybody sleeps—so goes the Sesame Street song meant for obstinately awake children. That may be true, but what people stay up late to catch—or wake up early in order not to miss—varies by culture.
Jawbone has a look at when people around the world went to bed and woke up during 2014, based on anonymized data collected by one million users of the Jawbone UP activity tracker. From the graphic, it looks like the things that cause us to lose the most sleep, on average, are sporting events, time changes, and holidays.
Around the world, people changed sleep patterns thanks to the start or end of daylight savings time. Russians, for example, began to wake up about a half-hour later each day after President Vladimir Putin shifted the country permanently to "winter time" starting on October 26.
Russia's other late nights and early mornings generally coincided with public holidays. One such spike was on New Year's Eve, which Russians tend to ring in with unusual fervor, as well as on World War II Victory Day. According to another Jawbone finding, Russians have the world's latest bedtime on December 31, hitting the hay at around 3:30 a.m.
---
How Late the World Stays Up on New Year's Eve
---
Russians also got up an hour later on International Women's Day, the day for coddling and celebrating female relatives. Letting mom sleep in, perhaps?
Similarly, Americans' late nights, late mornings, and longest sleeps coincided with three-day weekends. The chart shows big jumps on President's Day, Memorial Day, Labor Day, Columbus Day, and other don't-quite-know-why-we-have-it-but-thankful-for-the-extra-sleep holidays. And despite Black Friday doorbusters, we also sleep in all throughout Thanksgiving weekend.
The holy month of Ramadan has a heavy footprint on the UAE's graph: People were staying up almost two hours later during the period this year because eating before sundown is forbidden. An unusually early morning took place on Eid-al-adha, the feast of sacrifice.
The World Cup was also a major sleep-deprivation culprit. The worst night for sleep in the U.K. was the night of the England-Italy match on June 14. Brits stayed up a half-hour later to watch it, and then they woke up earlier than usual the next morning thanks to summer nights, the phenomenon in which the sun barely sets in northern countries in the summertime. That was nothing, though, compared to Germans, Italians, and the French, who stayed up around an hour and a half later on various days throughout the summer to watch the Cup. In France, the night owl tendencies were exacerbated by Bastille Day and other summer holidays. Meanwhile, people in Japan, Australia, and the United Arab Emirates had to wake up earlier than usual to watch their teams' games.
Elsewhere, other sports dominated: Canada got the least sleep of the year the night it beat Sweden in the Olympic hockey final.
The standard disclaimers apply here: Not everyone has a Jawbone; in some of these nations, it's likely that only the richest people do. And people who elect to track their sleep may try to get more sleep than the average person. Even if that's the case, though, these data are still striking. If the most health-conscious among us have such deep swings in our shut-eye levels throughout the year, how much sleep are the rest of us losing? And for what?
We want to hear what you think about this article. Submit a letter to the editor or write to letters@theatlantic.com.