Run Run, Rudolph
British stores are selling reindeer meat. Should we all be eating the Arctic beasts?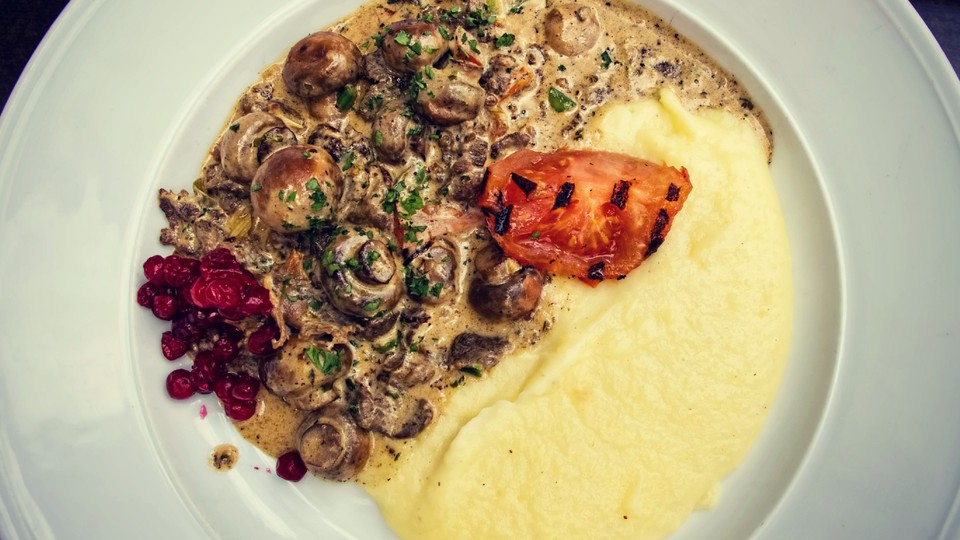 There's been an uproar in Britain this holiday season—and not only because LeBron James broke protocol by putting his commoner arm around the Duchess of Cambridge. No, this is a firestorm of the culinary variety: In the leadup to Christmas, the supermarket chain Lidl began selling reindeer steaks in some of its locations in England. Among the offerings are smoked reindeer steaks and thinly sliced reindeer carpaccio.
Animal rights groups accused Lidl of dabbling in "sick novelty for profit." (These groups have apparently never laid eyes upon the KFC Double Down).
Lidl defended itself, according to the Daily Mail, by saying that its reindeer meat comes from producers who adhere to the strict animal welfare standards of the European Union. By that they must mean Siberia, which is where young Prancer (Prancerovich?) roamed before being packaged and sold by a Finnish company, the Mail reported.
Regardless of reindeer's cuteness and their importance to Santa's operation, there's something to be said for eating these antlered critters without guilt. Reindeer is genetically identical to caribou and strikingly similar to regular deer. It's a diet staple for various peoples who live in and around the Arctic Circle, where as even PETA points out, the creatures live in much better conditions than many other factory-farmed animals do elsewhere. The average Norwegian eats about 300 grams of it annually.
Reindeer meat is also extremely healthy, containing very little fat and large doses of vitamin B12, iron, and zinc, according to research by scientists at Norway's University of Tromsø.
"It contains more than double the values of some nutrients than other meats, and [is] comparable to chicken in fat," said Ammar Eltayeb Ali Hassan, a PhD candidate at the university's Faculty of Health Sciences.
Indeed, the only reason to exercise restraint in hunting down and flambeing every reindeer you encounter might be that their populations are actually declining, thanks to global warming. You'll want to save some for the Sami.
Unfortunately, Lidl's experiment with the delicacy may not have turned out so well. Food critics surveyed by the Mail pronounced the product repulsive—but not for the reasons you'd think. Tasters described the pre-packaged slices as overly smoky, salty, and sweaty. The Nottingham Post, meting out what I think is a withering British insult, said "it whiffs like a Craster kipper."
"I don't think reindeer meat slices will find much of a market in Britain," food writer Rose Prince shouted out with glee, "not just because of the emotional reaction to them, but also because they taste disgusting."
Maybe next time she should try this Nordic reindeer stew, a play on the traditional Norwegian finnbiff, which is made with frozen shavings of reindeer meat, cream, mushrooms, and bacon. It looks tasty and potent enough to power you through all manner of reindeer games.