The Cook and the Janitor
When an assisted living facility closed—leaving sick residents abandoned inside—Maurice Rowland and Miguel Alvarez took charge and became heroes.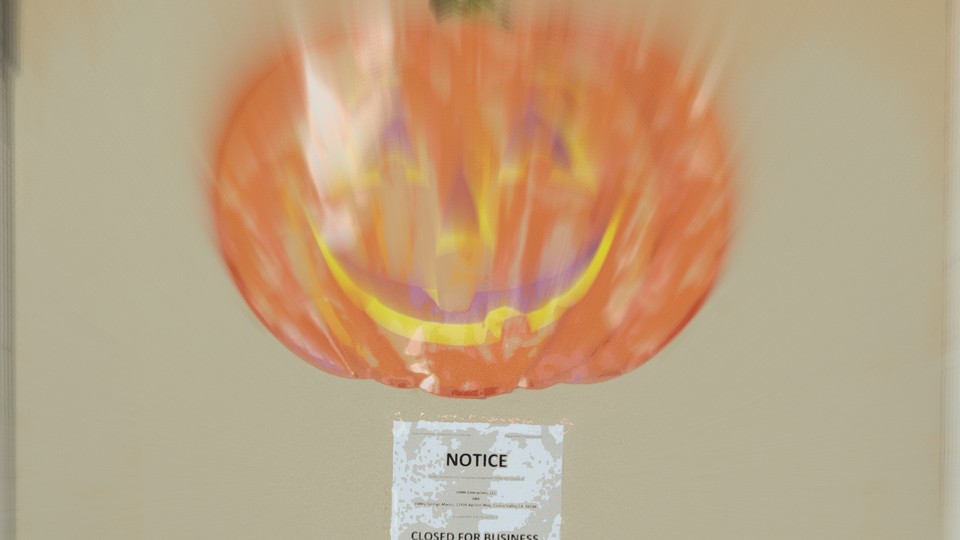 On October 24, 2013, the now infamous Valley Springs Manor assisted-living facility shuttered its doors. A sign on the front door hanging below a decorative paper jack-o'-lantern read "closed for business." About 16—some reports say as many as 19—elderly residents were still inside. Some were sick and bedridden.
The story made national news, which highlighted the fact that the proprietors and most of the staff abandoned the northern California facility and its residents in a "chaotic mass evacuation." When the state ordered the facility closed, according to San Jose Mercury News, "most of the workforce walked off." Most reports, like this one from NBC, mentioned that resident at the facility were left with only a cook and a janitor.
That cook and janitor who chose not to leave—and instead to stay and care for the residents of the facility without pay—were Maurice Rowland and Miguel Alvarez. They told of their experience in a two-minute StoryCorps segment this weekend. It's so worth listening to. Here's a bit:
Rowland: We had a conversation in the kitchen, "What are we going to do?"

Alvarez: If we left, they wouldn't have nobody. We were just the cook and the janitor but I was cleaning people up, help[ing] them take a bath.

Rowland: I was passing out meds. My original position was the cook but we had people that had, like, dementia. I just couldn't see myself going home, next thing you know they're in the kitchen trying to cook their own food and burn the place down. You know what I mean? ...

There were people up three in the morning, walking around, and ...

Alvarez: Yeah, you couldn't go to sleep. I'd bring movies from my house, let's just watch this to three, four in the morning, then they'd go to sleep.

Rowland: Even though they wasn't our family, they were kind of like our family for this short period of time.

Alvarez: ... My parents, when they were younger, they left me abandoned and, knowing how they are going to feel, I didn't want them to go through that.

Rowland: I think you're pretty strong for sticking in there.

Alvarez: You too, Maurice.
State officials finally cleared the facility two days later.
In the year since all of this happened, Alvarez and Rowland have experienced an outpouring of support, including awards and commendations, and remuneration for their unpaid hours via deposits made to an Oakland bank account created by the bank for donations to the men.
Maybe the next StoryCorps will be a conversation with the Valley Springs Manor management and staff who abandoned the residents in squalor, recorded from the lake of ice at the bottom of the universe where tears freeze over their eyes.