Does It Matter If Restaurants List Calorie Counts on Their Menus?
The practice is spreading to more businesses, but does extra information for diners improve health outcomes?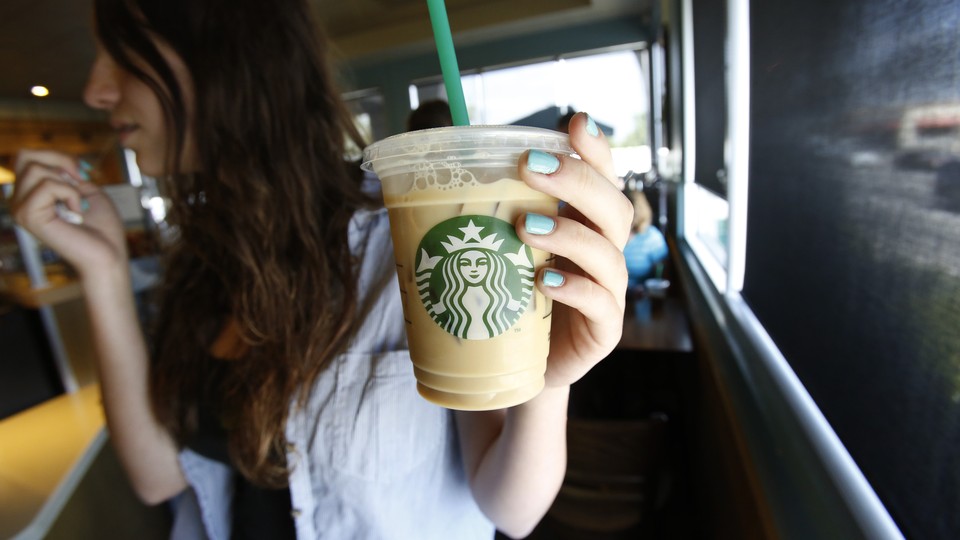 Calorie labeling on restaurant menus, once confined to large chain restaurants in certain cities, is soon coming your way. On Tuesday, the Food and Drug Administration announced its final rules for nationwide nutritional labeling, implementing a little-known provision of the Affordable Care Act that called for its expansion. The rules stipulate that any business with more than 20 locations that sells prepared food—think vending machines and food trucks in addition to restaurants—will have one year to comply with the rules.
It's not hard to see the logic behind menu labeling. While the United States is no longer the most obese developed country in the world—Mexico assumed the top spot last year—nearly a third of all Americans are obese. And in a country where 50 cents of every dollar spent on food is spent outside the home, unhealthy restaurant fare cannot escape blame. Informing customers of the calorie count of what they order in menus, then, should help them make healthier choices.
But this doesn't necessarily work in practice. Since companies like McDonald's, Starbucks, and Burger King began implementing calorie labeling at select locations, researchers have conducted several studies into what, if any, effect the labels have on public health.
Sara Bleich, an associate professor of public health at Johns Hopkins University, found that only 30 percent of patrons even noticed calorie listings in restaurants. And in a 2013 study in the American Journal of Public Health, researchers at two New York City McDonald's locations handed some customers pieces of paper with recommendations for how many calories they should eat per meal or throughout a day. But customers with this information did not eat fewer calories than those given nothing.
This isn't entirely surprising. Obviously, not everyone who eats at large chain restaurants is making a conscious effort to eat well. And even those who wish to make healthy choices sometimes lack an understanding of what, say, "1,000 calories" means. A study at the Johns Hopkins School of Public Health found that restaurant customers in Baltimore made little attempt to eat healthily when shown calorie listings. But when food calories were matched with an equivalent amount of exercise, they made more of an attempt to eat less.
Should restaurants just abandon calorie listings altogether? There is evidence that, in the aggregate, including the information produces positive outcomes. Researchers at Stanford found that Starbucks locations listing calories on their menu experienced a 6 percent reduction in total calories consumed per transaction. A study has also found that companies that list calories have introduced healthier items to their menus.
Extensive calorie listings alone won't curb obesity. But that doesn't mean arming customers with more information—even if some of them don't even notice it—is a waste of time.
"When it comes to human food choice, no one would expect that this strategy would work for everyone," says Madelyn Fernstrom, health editor of NBC News. "But it certainly can't hurt."