Africa Nears Eradication of Polio
A rigorous vaccination campaign has nearly eliminated the crippling infectious disease from Nigeria and the continent at large, according to a new CDC report.
One month after quelling its deadly Ebola outbreak, Nigeria stands poised to make another public-health triumph—the near-eradication of polio.
Since 2012, when the World Health Organization declared the crippling infectious disease a "global-health emergency," the West African country (the last center of polio on the continent) has overhauled its strategies for combating the scourge. Now, through rigorous vaccination campaigns, Nigeria is on the verge of eliminating the virus and making Africa polio-free, the CDC reported Thursday.
From January to August of this year, Nigeria only reported six cases of polio—a significant drop from the 49 cases it had during that same period in 2013. And when compared with the 122 polio cases from all of 2012, the recent report reveals the rigor of the nation's vaccination efforts. For a four-day period every six to eight weeks, health officials from Nigeria's national polio-eradication program go door-to-door and drop oral immunizations into the mouths of some 10 to 20 million children under the age of five. The campaign especially targets children living in 11 high-risk states located mostly in the northern part of the country.
"The goal is to vaccinate every child in every community that these campaigns hit," said John Vertefeuille, an epidemiologist and head of the CDC's polio eradication team for Nigeria. "Every child in that house gets vaccinated, even if they've had [the vaccine] 10 times before." He notes that revaccinating children during each campaign helps ensure that no one is missed. Vertefeuille said that under the revamped campaign, local government officials are held accountable for vaccinating children, a notion he said has helped improve the management and resources allocated to these projects.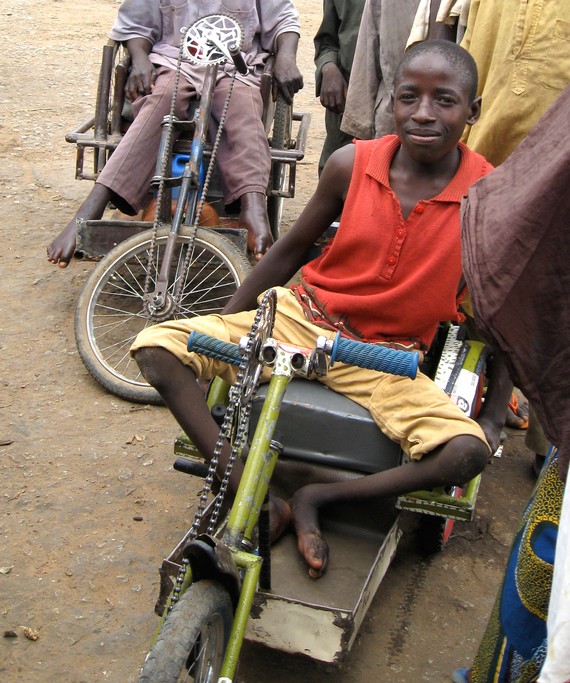 Nigeria is one of only three endemic bastions left for the virus, the other two being Afghanistan and Pakistan. Since 2003, outbreaks in the West African country may have transmitted the virus to 26 previously polio-free nations, according to the CDC. Transnational transmissions sparked the WHO to declare in May that the resurgence of vaccine-preventable polio an international emergency. The final step to removing Nigeria as a reservoir for polio transmission, according to the CDC, is to expand vaccine coverage using drops and injections to the country's hard-to-reach areas.
"We are on the brink of seeing the interruption of transmission in Nigeria," said Vertefeuille. "If we achieve that we pave the way to eradicating it on the continent and then globally."
After health officials vanquish polio from Nigeria, the CDC said that the country will use the lessons it learned to deal with its other emerging and present health threats, such as the HIV epidemic, high maternal and child mortality, and low routine-immunization rates.