Wealthy L.A. Schools' Vaccination Rates Are as Low as South Sudan's
Hollywood parents say not vaccinating makes "instinctive" sense. Now their kids have whooping cough.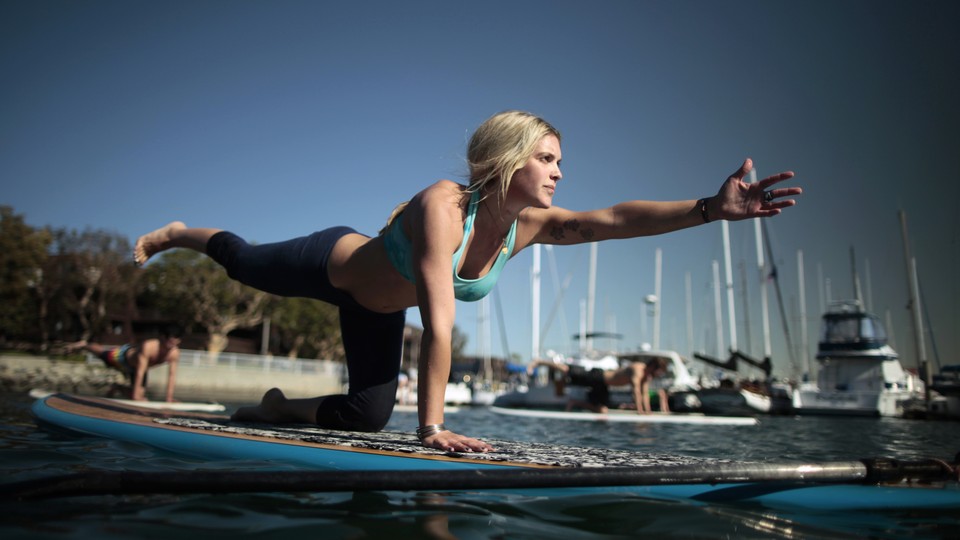 When actors play doctors on TV, that does not make them actual doctors. And that does not mean they should scour some Internet boards, confront their pediatricians, and demand fewer vaccinations for their children, as some Hollywood parents in Los Angeles have apparently been doing.
The Hollywood Reporter has a great investigation for which it sought the vaccination records of elementary schools all over Los Angeles County. They found that vaccination rates in elite neighborhoods like Santa Monica and Beverly Hills have tanked, and the incidence of whooping cough there has skyrocketed.
Here's a map of the schools with dangerously low vaccination rates (an interactive version is on their site). Note how the schools cluster together as little red dots all over the wealthy, crazy Westside—not unlike crimson spots on a measles patient:
---
Los Angeles Schools at "High Risk" of Outbreaks
---
Parents in these schools are submitting a form called a "personal belief exemption," which states that they are not vaccinating their kids due to "a diffuse constellation of unproven anxieties, from allergies and asthma to eczema and seizures," reporter Gary Baum writes.
In some schools, up to 60 to 70 percent of parents have filed these PBEs, indicating a vaccination rate as low as that of Chad or South Sudan. Unlike in Santa Monica, however, parents in South Sudan have trouble getting their children vaccinated because of an ongoing civil war.
And lo, it is these very same L.A. neighborhoods that are experiencing a resurgence of diseases like whooping cough, otherwise known as pertussis. Measles cases have also hit a high in California this year.
To be clear, not all PBEs are evidence of an anti-vaxxer parent. Schools require either a PBE or an up-to-date shot record for school attendance, and sometimes parents submit them if they simply aren't able to get the shots done on time. Still, the L.A. Times has previously reported that the percentage of kindergartens in which at least 8 percent of students were not fully vaccinated because of the parent's beliefs had more than doubled since 2007, and private-school parents were likelier to file the PBEs than their public-school counterparts. The paper found that the exemption rate for all of Santa Monica and Malibu was 15 percent.
The Hollywood Reporter interviewed several Westside doctors who seem to encourage this kind of vaccine roulette, as well as several area school administrators who seem only vaguely aware of the risk.
"I'd prefer that children be immunized," Shari Latta, director of Children's Creative Workshop in Malibu, told THR. "We've been fortunate to avoid any outbreaks."
So fortunate! If only there were something parents could do to improve those fortunes ... a way to, say, inoculate their families against the tragedy of untreatable disease.
The anti-vaxxer turn is a frustrating development for a city that's obsessed with health and fitness. There are very few things that we know prevent sickness without a doubt. The "Beaming" juice at L.A.'s Cafe Gratitude, which consists of carrot juice, camu-camu, and astralagus, and which is surely delicious and beam-inducing, is not one. Vaccines are.
It's tempting to suggest, as some of Baum's L.A. sources do, that these are just concerned, well-meaning parents who, along with forbidding processed food and dragging their offspring to baby yoga, also avoid any medications that aren't strictly "natural." (Of course, vaccines are natural—they're derived from the naturally-occurring pathogen itself.)
That kind of thinking ignores the way vaccines work, through herd immunity. A community can only be protected when 92 percent or more of a population is immunized, and many of L.A.'s elementary schools are dipping far below that number. These parents aren't just risking their own kids' health, they're risking everyone's.
Wealth enables these people to hire fringe pediatricians who will coddle their irrational beliefs. But it doesn't entitle them to threaten an entire city's children with terrifying, 19th-century diseases for no reason.