Remembering the Nazis' Disabled Victims
A memorial unveiled in Berlin this week commemorates those deemed "unworthy of living."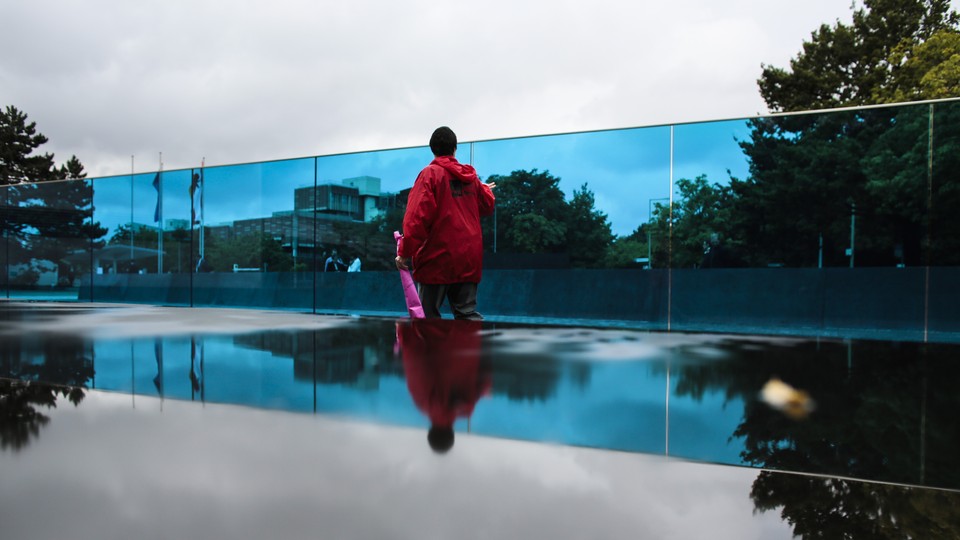 In July 1939, Richard and Lina Kretschmar, two farm workers from eastern Germany, wrote to Adolf Hitler to ask for permission to kill their son.
Gerhard Kretschmar had been born five months earlier with one arm, one leg, and vision loss. The Kretschmars were loyal Nazis, and "The Monster," as they referred to Gerhard, was considered both burdensome and incompatible with the pursuit of genetic perfection. Gerhard was killed a few days later at a hospital near his home, likely by lethal injection.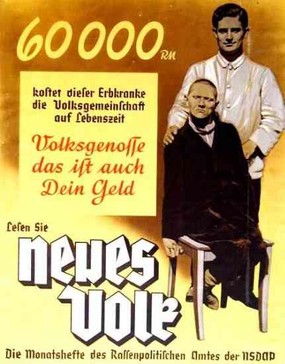 Thus began Aktion T4, a widespread involuntary euthanasia program under which the Third Reich would exterminate more than 300,000 physically and mentally disabled people during World War II. A month after Gerhard's death, Hitler issued a decree that all others deemed "unworthy of living" should be similarly killed. The German Interior Ministry began requiring doctors to register all newborns born with Down syndrome, deformities, or epilepsy. Parental consent for the babies' removal was initially coerced, and then forced.
The regime then moved on to killing disabled adults in Poland and in Germany. A program called the "Charitable Foundation for Cure and Institutional Care," operating out of a building at Tiergartenstraße 4 in Berlin, required German hospitals and institutions to produce lists of patients with schizophrenia, dementia, paralysis, and other conditions. Those individuals were then rounded up and gassed. Their families were sent urns of assorted ashes from the mass cremations and certificates stating fictional causes of death.
For decades, Tiergartenstraße 4 consisted of little more than a bus stop with a small plaque as victims' families lobbied for a more significant memorial to the victims of medical killings. This week, German officials unveiled a 79-foot-long wall of blue tinted glass, along with a stone tablet bearing the portraits of 10 victims and a reflection bench.
"Every human life is worth living: That is the message sent out from this site," German culture minister Monika Grütters told a crowd gathered for the opening ceremony. "The 'T4' memorial confronts us today with the harrowing Nazi ideology of presuming life can be measured by 'usefulness.'"