Rich People Exercise, Poor People Take Diet Pills
One reason the underprivileged face an obesity crisis is that they rely on ineffective weight-loss strategies. In part, this is because economic uncertainty makes it harder to plan for workouts and healthy meals.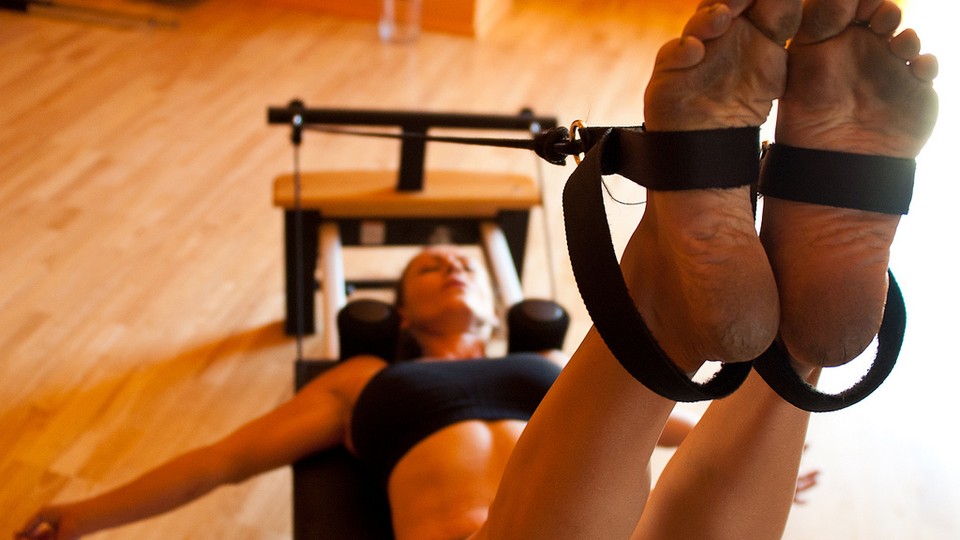 Poor people—and poor women in particular—are more likely to be overweight and obese. But what makes the obesity epidemic such a tough problem to solve is that the poorest Americans are also less likely to use proven weight-loss strategies, relying instead on quick fixes like diet pills.
For a new study published in the American Journal of Preventive Medicine, researchers from Concordia University looked at the incomes and health habits of more than 3,000 children and teens between the ages of 8 and 19 and more than 5,000 adults over the age of 20.
At least two-thirds of the study subjects reported attempting to reduce food intake or exercising in order to lose weight in the past year. Despite these efforts, the adults in the study gained an average of three pounds, while the youths gained about 12 pounds. The people in the lower income brackets gained about two pounds more than those in the highest one.
One reason for the disparity might have to do with the tactics they used to try to shed pounds: Compared to adults making $75,000 or more, those making less than $20,000 were 50 percent less likely to exercise, 42 percent less likely to drink a lot of water, and 25 percent less likely to eat less fat and sweets. And adults making between $20,000 and $75,000 were about 50 percent more likely to use over-the-counter diet pills, which aren't proven to work.
The data for the young people were similar: The poorest among them were 33 percent less likely to exercise, but they were twice as likely to skip meals as the richest ones. Skipping meals, too, isn't a sure-fire way to slim down.
Healthy food is more expensive than junk food, and as our colleagues at Quartz reported, people on food stamps tend to purchase cheap, unhealthy products in an attempt to stretch their food budgets. But as the authors of this study point out, it's not always a financial issue. Water is (mostly) free, after all, but the low-income people drank less of it. Meanwhile, diet pills cost money.
Instead, it might be that the stressful lives of poor people make sticking to a diet and exercise plan more difficult. It's hard to exercise when you live in an unsafe neighborhood. Stress leads to emotional eating. You can't plan for gym time when you only know your work schedule three days in advance.
An emerging body of research helps explain how the stress of poverty hampers the decision-making process. A study in Science last year found that poverty equates to a mental burden similar to losing 13 IQ points. Another study just published in the Journal of Personality and Social Psychology found that people who experienced economic uncertainty gave up on solving a difficult puzzle faster.
As Maria Konnikova wrote in the New York Times, living an unpredictable, erratic life can erode self-control: "If we're not quite sure when the train will get there, why invest precious time in continuing to wait?"
Often, low-income people aren't sure what tomorrow will bring. So why waste time trying to diet?