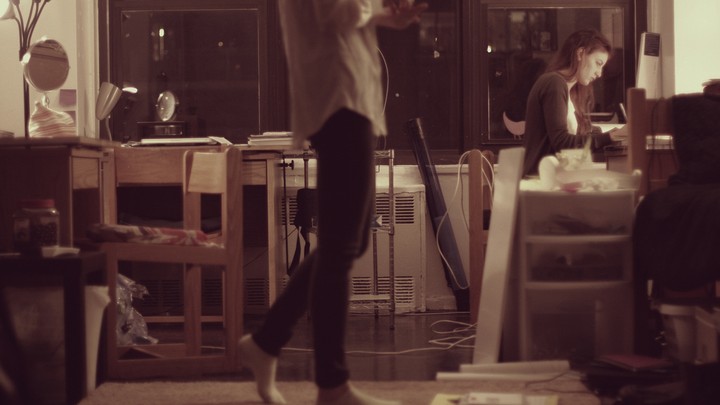 When I first arrived for freshman orientation at American University, I was paired (albeit temporarily) with a stranger. She was from a state I had never visited—the mysterious land of Pennsylvania. She spoke of a substance I had never encountered—the native Pennsylvanians' storied "water ice." She pronounced it "wooder ice." She was my first roommate.
All of the Seventeen magazine articles and older kids warned me that there was a strong chance we would dislike each other. But I'm a clinger, and Kelly became one of my closest friends. 
Not all of the college students who are moving into their freshman dorms this week will be so lucky. Some will reach their metaphorical hands into the roommate bingo-ball cage and draw a night-screamer, a day-masturbator, or worse. If the people around us influence our personalities and health, the people living five feet from our twin dorm bed do so all the more. Here are a few of the ways roommates can affect each other, according to research:
We want to hear what you think about this article. Submit a letter to the editor or write to letters@theatlantic.com.