What Would It Take to Stop AIDS by 2030?
The United Nations announced today that the global HIV/AIDS epidemic could be slowed to a trickle within the next two decades. Can it be done?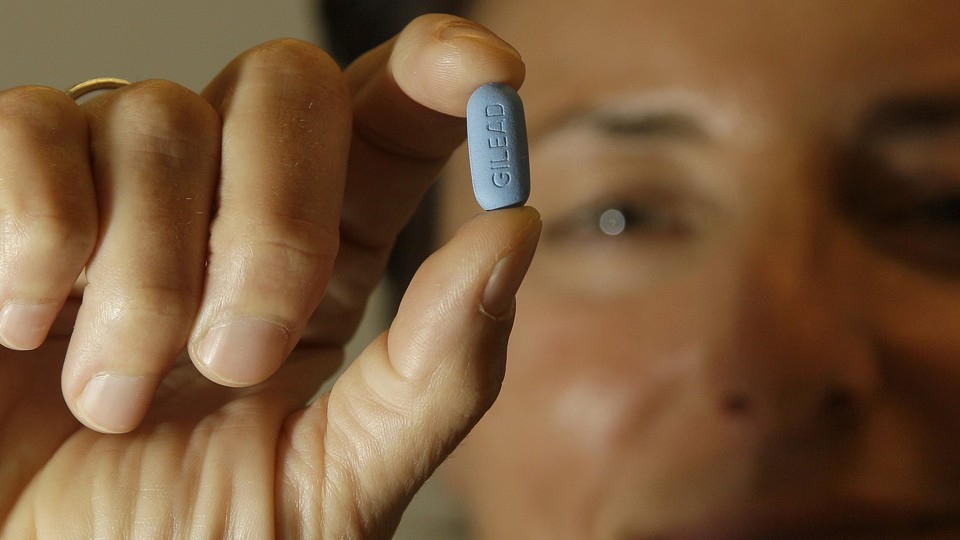 A hopeful announcement out of the United Nations today: It may be possible to stop the global AIDS epidemic by 2030, according to a new report released today by UNAIDS.
"There are multiple reasons why there is hope and conviction about this goal," the report said. One of them is that the disease isn't spreading as quickly as it used to: 2013 saw 2.1 million new HIV infections, a 38 percent drop from 3.4 million new infections in 2001. Among children, the decline was even steeper, thanks in large part to the use of antiretroviral medicines among HIV-positive pregnant women.
It isn't killing as quickly as it used to, either: AIDS-related deaths have declined by 35 percent over the past decade, from a peak of 2.3 million in 2005 to 1.5 million in 2013.
But the statistics aren't all sunshine, and the report also identifies some pretty significant challenges to address. There are currently 35 million people worldwide living with HIV, for example, but 19 million—that's more than half—aren't aware that they're infected. And while antiretroviral use is on the rise, the drugs are still being taken only by 37 percent of infected people.
It's important to note, though, that ending the epidemic is not the same as ending the disease—the 2030 targets are focused on containing AIDS, rather than eradicating AIDS. The UNAIDS plan is not a magical roadmap to wiping the HIV virus off of the planet within the next 16 years, but rather a guide to drastically halting its spread. "HIV, the virus, will probably exist for a long time," the report says, "but its impact can be nullified by aggressively implementing HIV prevention and treatment options."
Contained within the 2030 goal are a few specific measurements of success. First, UNAIDS wants to reduce new infections by 90 percent. Second, it wants to reduce AIDS-related deaths at the same rate.
Big numbers, both. The agency's plan for meeting these goals is simple in theory, if not in execution: It wants existing prevention and treatment programs—private, public and non-profit—to scale their programs for high-risk populations (like prisoners, injection drug users, and men who have sex with men) and harder-to-reach groups (like migrants, the displaced, and the disabled). Targeting these underserved groups, the report argues, is the key to eventually slowing HIV/AIDS across the board. This ties in to the report's third measure of success, one that seems much more difficult to quantify: a 90 percent reduction in "stigma and discrimination faced by people living with HIV, vulnerable populations, and key populations towards achieving zero discrimination."
Here's where things get trickier. If drops in the rates of infection and death are contingent on social forces, as the report argues, then the success of UNAID's plan ultimately hinges on its calls for widespread social and policy changes:
The gender dimensions of the AIDS epidemic have to be addressed holistically. Violence against women and the sexual exploitation of women and young boys and girls must end… Criminalization of HIV transmission, sexual behavior and drug use is hampering the progress towards ending AIDS.
In other words, truly stemming the AIDS epidemic to the levels outlined by UNAIDS would require much more than condoms and pills: It would require an understanding of the social forces that put certain groups at greater risk, and a global overhaul of a whole host of attitudes towards disease, gender, and sexuality.