Pelvic Exams May Not Be Helpful, But Women Will Probably Keep Getting Them
A new guideline says the procedures do more harm than good.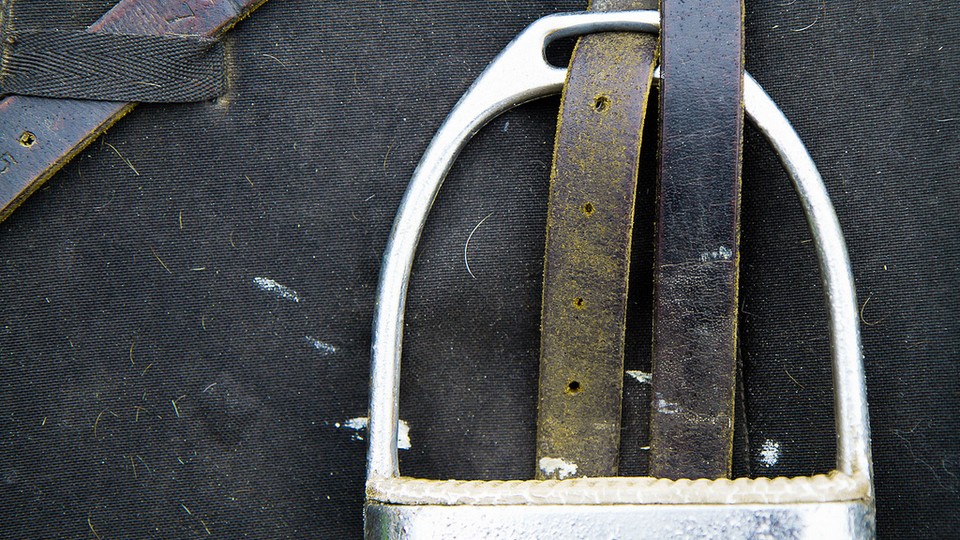 Annual pelvic exams may be unnecessary for healthy, nonpregnant women, according to the American College of Physicians. In a guideline published today in the Annals of Internal Medicine, the organization recommends against the exams, saying the "harms outweigh any demonstrated benefits."
This is the latest preventive women's health measure to come into question—Pap smears are now only recommended once every three years instead of annually, and the benefits of mammograms for women under 50 are limited, if any.
The authors of the new guideline on pelvic exams reviewed the literature on human subjects published between 1946 and January 2014. They found little evidence that the exams helped detect ovarian cancer or bacterial vaginosis, or that the exams reduced morbidity and mortality rates.
The researchers found several downsides to the exams. As you might expect, some women feel fear, embarrassment, or anxiety about undergoing the exam—a median of 34 percent across the studies looked at here. (The rate was higher among women with a history of sexual violence.) A median of 35 percent of women also reported experiencing pain or discomfort, and those women were less likely to return to the doctor after their negative experience.
Pelvic exams can also lead to false positive findings, bringing on even more anxiety, not to mention cost. According to the guideline, the annual cost of preventive gynecologic exams and lab costs related to them is $2.6 billion. If the exams aren't necessary, that's a lot of money, especially considering that the U.S. has the most expensive healthcare system in the world, but one of the worst-performing in industrialized nations.
But Dr. Barbara Levy, vice president for health policy with the American College of Obstetricians and Gynecologists (i.e. the doctors who are actually doing these exams, usually) says that while the exams may not help detect cancer, they do help physicians bring up other issues with patients, such as sexual dysfunction, or urinary incontinence.
"Something may come up in an exam that will prompt me to ask a question [about an embarrassing topic]," she says. "Sometimes it's just in the context of the exam that the patient will open up."
ACOG said in its latest practice advisory that "the College continues to firmly believe in the clinical value of pelvic examinations," and recommends that the decision on whether to do one as part of well-woman visits be shared "between healthcare provider and patient."
Pelvic exams and Pap smears have sometimes been used as prerequisites for obtaining birth control as well. A 2010 study found that about three-quarters of doctors "always" or "usually" require a pelvic exam before writing a prescription for the Pill. This may be prohibitive for women who already dread the stirrups—Lord knows I feel some anxiety about donning a paper gown and climbing up on that table just to renew my prescription.
Stephanie Mencimer wrote about this issue in Mother Jones in 2012, noting:
"Women who got their pills without the hassle of an exam were much more likely to stay on the Pill continuously, a factor that research shows is directly related to fewer abortions and unplanned pregnancies."
However, ACOG's guidance is that practitioners should not require patients to get pelvics before birth control prescriptions. "They shouldn't be doing that," Levy says.
Though it's symptomatic of medicine's growing interest in questioning the effectiveness of traditional practices, the new recommendation is probably not going to change anything overnight.
"The pelvic examination has held a prominent place in women's health for many decades and has come to be more of a ritual than an evidence-based practice," write Dr. George Sawaya and Dr. Vanessa Jacoby of the University of California, San Francisco, in an editorial accompanying the guideline.
Rituals are hard to change, though, and Levy says gynecologists will still do what they think is best for their patients.
"I am a huge proponent of evidence-based medicine," she says. "If I thought there was evidence against doing the exams, then I would say we should shift our providers away [from them]. But it's really a lack of evidence to support rather than evidence against. What we have is a void, and when there's a void in knowledge, you have to use your experience."