In the Wilderness, Troubled Teens Get a Respite From Reality
For at-risk Alaskan students, a seven-week hiking and canoeing program offers the rare chance to experience security, a full stomach, and a positive outlook on the future.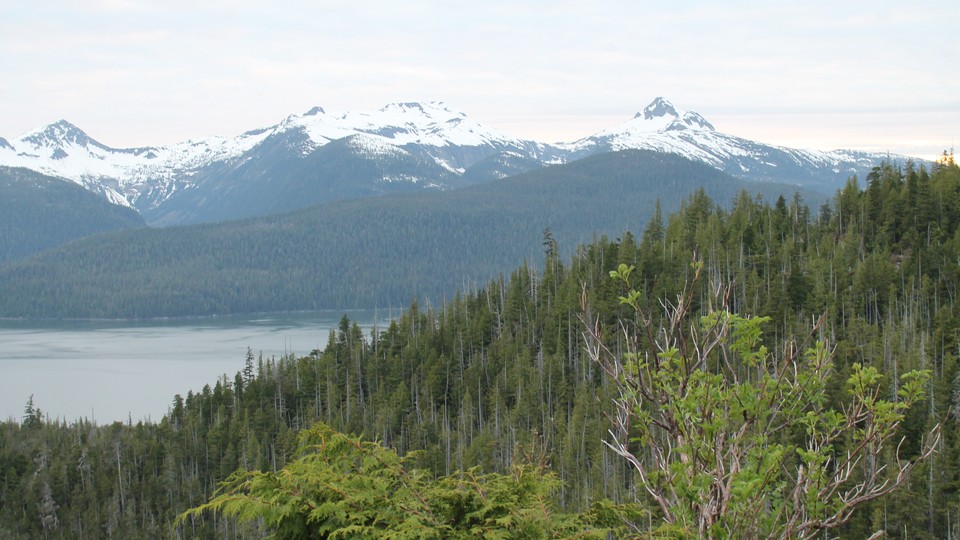 When Damian was 13, he showed up for an expedition in the Alaskan wilderness wearing the only T-shirt he owned. Like many of the other teenage boys wandering into the equipment warehouse, he had no change of boxers or socks, not a single granola bar or Band-Aid, no toothpaste or bug spray or waterproof boots, and nobody at home who would worry about him.
"I couldn't fix my childhood, but this was going to be sort of close to summer camp," he says.
Seven canoes would soon fill up with guides and boys suited for nearly seven weeks of paddling and hiking—through river valleys, fjords, glaciers, and extinct volcanoes. The program, Alaska Crossings, began in 2001 for at-risk Alaskan teens who have a diagnosed mental illness.
"I was medicated for everything," says Damian. "Chronic depression, PTSD, bipolar, ADD, schizophrenia with delusional-whatever-the-fuck."
For him, life had been warped by a mother who had locked him in a loft; for many of his group-mates, it had been thrown off course by gang violence in their urban neighborhoods or repeated rape in their villages of 80 people. Circumstances like theirs were reflected in the national Youth Risk Behavior Survey released last Friday, which found that, in 2013, Alaska had above-average rates of youth who carry weapons, have non-consensual sex before age 13, and attempt suicide. Other reports show the state to have double the average suicide death rate and one of the highest rates of child abuse and neglect in the country.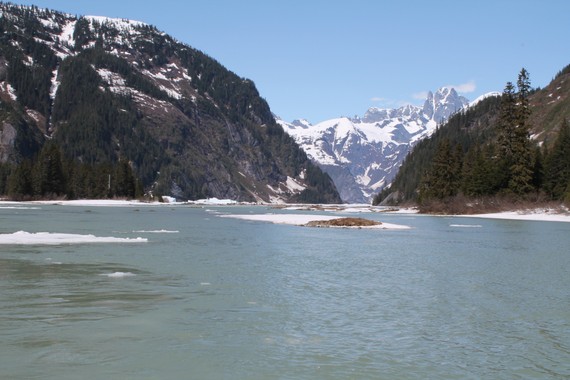 The warehouse bustled with guides running through checklists, but Damian was dazed, as usual, by a mass of medication. As he got outfitted with a neck warmer, rain pants, and a backpack that hugged his hips, he could only stand amid the storage shelves, blinking.
Whether he showed it or not, he was probably glad to be assigned a sleeping bag and mat, having once spent years sleeping without a blanket on a linoleum floor. And he was certainly thrilled to help stuff food barrels with pepperoni sticks and jam, bagels and spaghetti. "It was all food we liked—no lentils," he recalls.
At sea level in early June, a break in the rain made it hot enough to sweat. As Damian helped haul a canoe to the beach, the rim of the boat kept slipping from his fingers—the first challenge of the trip. The expedition would give him confidence, and not just in his own abilities. After years of abuse hearings and trauma treatment, living with his binge-drinking father, and hearing teachers call him stupid, the next seven weeks would give him confidence in the world.
The group pushed off from the island of Wrangell, where about 1500 people live comfortably between tradition and trend; locals still hunt moose, trap crabs, and name boys after their fathers, but also now groom their shih tzus and can buy hummus at the town's grocery store.
Damian had flown on one of two commercial flights to the airport that day, gliding over white-tipped mountains that spiked through the clouds. Those from more remote areas had arrived on charter planes or ferries, one in an uncle's boat. All of the participants—a total of 150 males and females—would bill Medicaid for all their expenses.
The Alaskan inlet, formed by dozens of islands like Wrangell that wrap around British Colombia, is a rainforest in the summer. By the time Damian's group could manage the J-stroke, they were paddling against the wind as though on a watery treadmill. Some demanded to be returned to shore and rammed the guides' boats in frustration.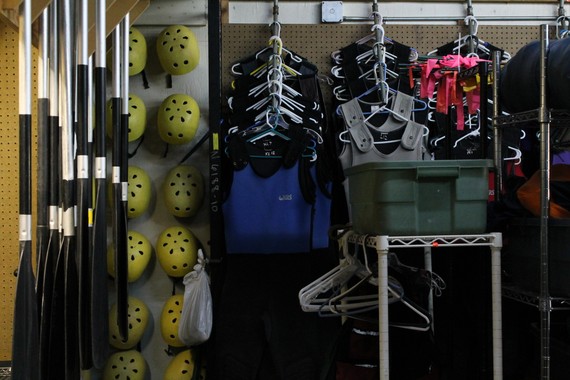 Damian's knees were chafed when they beached at their first campsite, and as they pitched their tents in mud, mosquitoes and black flies nibbled his ears.
"Nobody was spoiling us," he says. "The guides wanted to teach us to take care of ourselves."
Each morning that followed, the boys woke at 6 a.m. to a guide patting on their tents at sunrise, filled their mugs with granola and powdered milk for breakfast, and paddled 10 miles—or hiked about five—with a break in the middle for lunch. They spotted sea lions and moose, tossed footballs and sipped cider, and swam when they could bear the glacial water. They formed calluses on the pads of their fingers and muscles in their backs; they started to hum "Down by the Bay," and they smelled like banana-scented sunscreen instead of second-hand smoke.
And the food—pancakes, soup, cream cheese, nuts—flowed reliably up the river as program staff brought supplies.
"We actually had to cache half a barrel because we had so much," Damian says.
For 48 days and 48 nights, the rain kept their pallets damp, and food barrels kept their stomachs full. Years earlier, before Damian moved in with his father, he had survived on dry scraps from a bucket that his mother filled at random. When she found him creeping to the bathroom, she gave him bruises that state authorities later measured with a ruler in abuse hearings. After court hearings with his mother and treatment in Anchorage, Damian had moved into his father's trailer with his series of girlfriends and a mess of half-siblings.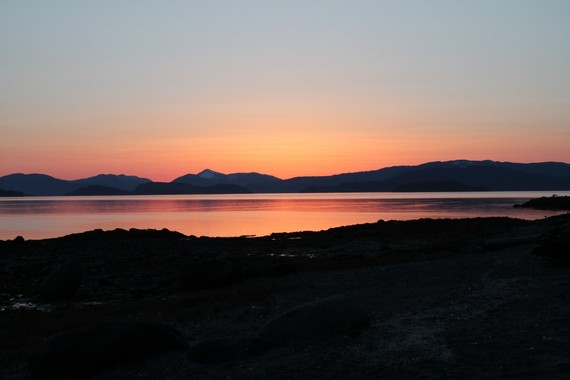 Now in the woods, Damian was in an entirely new realm, where a first aid kit was on hand to treat every pain and guides read Roald Dahl out loud with headlamps each night as he wiggled into his sleeping bag. "I figured out pretty quick that the world isn't all nasty," he says, "and that I'd spent most of my life being treated like an animal."
But The BFG is only half an inch thick, and Damian had to figure out what he would do when the trip came to an end.
Two weeks and more than 100 miles later, a guide asked Damian to find a spot on a beach and handed him a letter from his father. The Alaska Crossings staff had helped families write letters of support and expectations for when the boys returned. Some wrote three pages; Damian's dad scribbled three sentences—something vague about wanting more respect—and the staff left them that way.
"We're not in the business of sugar-coating," says Jerry-Dee Harvey, a clinician who delivers letters and leads campfires twice per program. "The little disappointments out there prepare for bigger ones when they get home."
Serving a kettle of hot chocolate boiled on the flames, Harvey posed questions about what the boys appreciated most about their lives, how they could calm their anxiety and aggression, and who might deserve apologies when they returned. The guides stayed up until midnight keeping track of participation for the boys' therapists and doctors back home.
"I was as ready as I could be to go back," Damian says. "Mostly because I realized that my dilapidated life wasn't the norm and that adulthood could be different."
The final days blurred together, but what Damian remembers most about the end of the trek was choosing the menu for the congratulatory feast in Wrangell.
"Bacon," he smiles. "We all just wanted a bunch of bacon."
After weeks of civilization, he returned to his father's trailer, where mushrooms swelled through the splitting front steps. The place still had a leaking roof, an empty T-shirt drawer, and more than one person inside to scream at him, but Damian now had the optimism to think of his time there as a temporary season.