All She Said Was No
A dangerous misunderstanding of sexual assault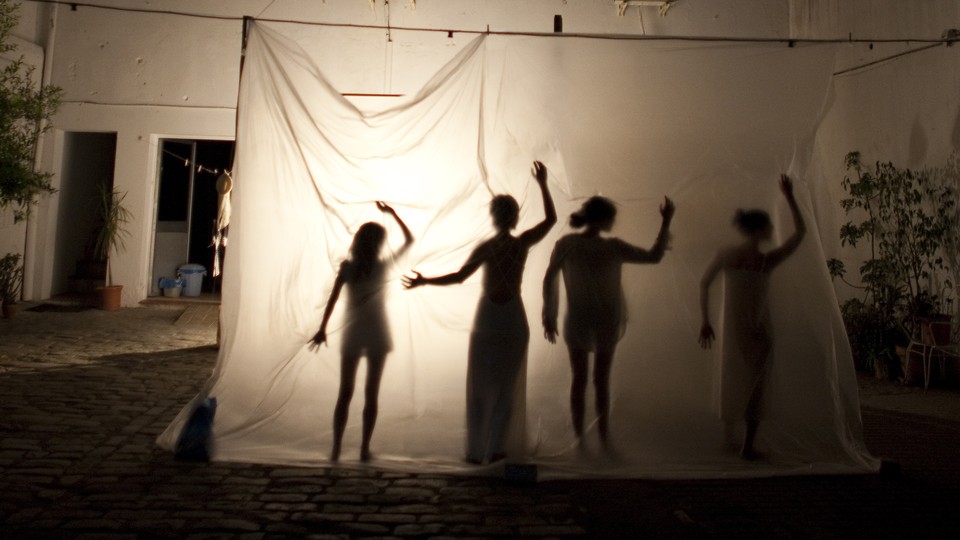 Pulitzer Prize-winning columnist George Will wrote in The Washington Post on Sunday that being sexually assaulted has become "a coveted status that confers privileges" such that "victims proliferate." His remarks hit at the core of the misunderstanding and denial that condone sexual assault in its most common form. Here is the example Will cites to imply that rape is not rape when it doesn't involve force:
Consider the supposed campus epidemic of rape, a.k.a. "sexual assault." Herewith, a Philadelphia magazine report about Swarthmore College, where in 2013 a student "was in her room with a guy with whom she'd been hooking up for three months":

"They'd now decided—mutually, she thought—just to be friends. When he ended up falling asleep on her bed, she changed into pajamas and climbed in next to him. Soon, he was putting his arm around her and taking off her clothes. 'I basically said, "No, I don't want to have sex with you." And then he said, "Okay, that's fine" and stopped. ... And then he started again a few minutes later, taking off my panties, taking off his boxers. I just kind of laid there and didn't do anything — I had already said no. I was just tired and wanted to go to bed. I let him finish. I pulled my panties back on and went to sleep.'"

Six weeks later, the woman reported that she had been raped. Now the Obama administration is riding to the rescue of "sexual assault" victims. It vows to excavate equities from the ambiguities of the hookup culture, this cocktail of hormones, alcohol, and the faux sophistication of today's prolonged adolescence of especially privileged young adults.
That Swarthmore vignette is sexual assault—not "sexual assault." Most sexual assault is perpetrated by an acquaintance, not a masked man in the bushes with a knife, and its definition hinges not on physical force but absence of consent. This is a quintessential example of the shape sexual assault takes when it goes unreported and unpunished. Apart from editorial missteps like using skeptical quotes around sexual assault, and accusing an entire generation of faux sophistication while using "herewith" in a thoughtless take on a critical public-health issue, citing the Philadelphia rape story is fraught in that its resonating importance comes in the paragraphs just after Will stops quoting it. That story, by Simon van Zuylen-Wood, is really about the systematic underreporting of sexual assault and tradition of grave indifference from college administrators. It continues:
Tom Elverson, a drug and alcohol counselor at the school who also served as a liaison to its fraternities ... [was] hired a decade earlier to smooth over alumni displeasure at the elimination of the football team, which his father had coached when Elverson was a student. When Sendrow [the victim above] told him she had been raped, he was incredulous. He told her the student was "such a good guy," she says, and that she must be mistaken. Sendrow left his office in tears. She was so discouraged about going back to the administration that it wasn't until several months later that she told a dean about the incident. Shortly thereafter, both students graduated, and Sendrow says she was never told the outcome of any investigation. (Elverson, whose position was eliminated by the school last summer, emailed me that he would answer the "great questions" I raised, but never wrote back.)

As the issue of campus assault gains national media traction, stories about incompetent or callous administrators have become bleakly—almost numbingly—familiar. 
George Will implies that this culture is impinging on due process. It is, in that it is skewed toward victims not receiving due process.
The politicization of sexual assault that Will decries centers on the Obama administration's response to a series of highly publicized on-campus rapes with the release of guidelines in April that urged universities to fight sexual assault by changing reporting structures so that victims feel safe to come forward. It's part of a broad change in culture that challenges long and profoundly ingrained notions of what it means to be a victim of rape. Writer Mary Adkins shared a gruesome memory on The Atlantic two weeks ago:
When I was 16, I followed a boy into the woods at a party and let him push my head down and hold it at his crotch, then pull open his pants and shove my face in. I had on a strapless white dress with ruffle trim at the top. It had yellow, green, and blue flowers the size of pencil tops. I still remember it—the dress I was wearing—because the scene is etched into my memory in a permanent, gag-producing way. Why didn't I fight him? What would it have meant if I fought back, and he didn't stop—that I had been sexually assaulted? Raped? I couldn't imagine being raped, so I wasn't.
A coveted status that confers privileges. Adkins went on to describe a case in Dallas earlier this year, in which the rapist was sentence to 250 hours of community service and deferred adjudication—meaning the conviction would be erased from his record if he successfully completed the terms of his probation, as if he'd done some light shoplifting—that mirrors the Swarthmore case:
When the Dallas Morning News asked the judge to clarify her decision, she told the reporter that the girl "wasn't the victim she claimed to be," citing medical records that showed the girl had prior sexual experience and had traded racy texts with her assailant before the incident. Here is how the rapist—not the girl who was raped, but the rapist—described the assault in a written statement to police:

"She and I started kissing, so I started to put my hand in her pants. She said no twice before I stopped. Then we started to kiss again and & this time I took her pants off & mine as well. She kept saying 'no' and 'stop' but I just didn't stop. [Afterward] she said, 'Oh my god why did you do this?' I couldn't even answer. I just said sorry numerous times because I couldn't believe I had did that [sic]."

During testimony, the judge asked the girl whether she cried during and after the assault. So maybe she just didn't cry enough? But she did say 'no'—by everyone's version of the events, including the defendant's.
A coveted status that confers privileges. And just after offering that appraisal, Will admitted that sexual assault is underreported. Why would reporting to authorities that you've been raped be at once privilege-conferring and underdone? Will offers a circle of numbers:
The administration's crucial and contradictory statistics are validated the usual way, by official repetition; Joe Biden has been heard from. The statistics are: One in five women is sexually assaulted while in college, and only 12 percent of assaults are reported. Simple arithmetic demonstrates that if the 12 percent reporting rate is correct, the 20 percent assault rate is preposterous. Mark Perry of the American Enterprise Institute notes, for example, that in the four years [from] 2009 to 2012 there were 98 reported sexual assaults at Ohio State. That would be 12 percent of 817 total out of a female student population of approximately 28,000, for a sexual assault rate of approximately 2.9 percent—too high but nowhere near 20 percent. 
According to a report today from the U.S. Department of Education, the number of sexual assaults reported on college campuses increased by 50 percent between 2001 and 2011—from 2,200 to 3,300 cases. That's actually more heartening than disconcerting, in that it's unlikely that sexual assault increased by that much; rather, more victims are coming forward. They come forward when they don't feel they'll be blamed for being raped, dismissed as drunken sluts, and when there are appropriate outlets for reporting and justice. But it's still underreported and underpunished, thus condoned. According to the Centers for Disease Control, 18 percent of American women report having experienced rape at some point in their lives. The way sexual assault is defined in the media is critical to shifting culture from blaming victims to blaming aggressors. "Victims proliferate" when aggressors proliferate, or when victims were there all along.