Americans Are Going to Juarez for Cheap Dental Care
Jessica Nitardy, a Mexican dentist, says the majority of her clients are Americans who can't afford treatment in the U.S.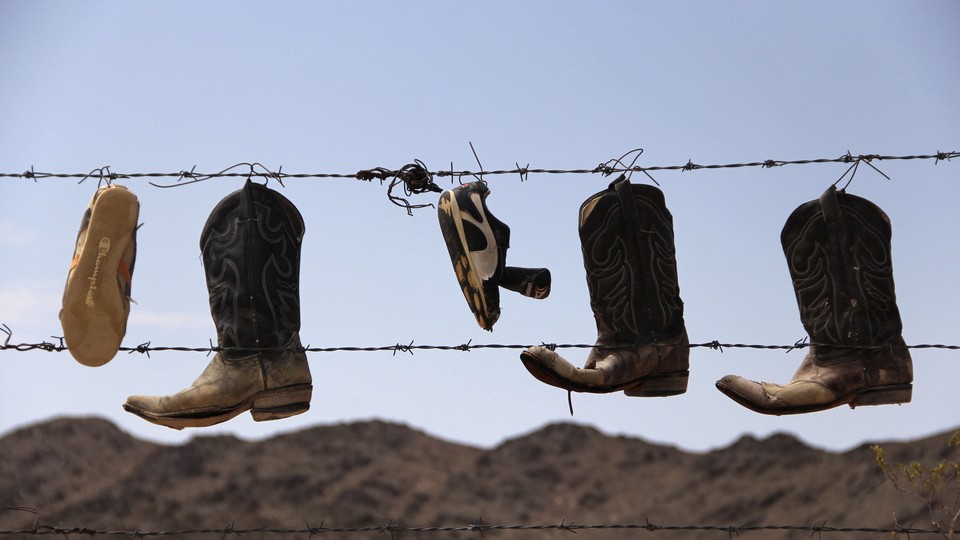 Every workday, Dr. Jessica Nitardy leaves her home near El Paso, Texas and drives for more than an hour to the Mexican border. She crosses immigration and heads to her dental practice in Ciudad Juarez, Mexico, which until recently was considered one of the most dangerous cities in the world.
But the patients she sees aren't Mexican—almost all are American.
"I can count my Mexican patients on my fingers," she told me in a phone interview. "No, they all come from Austin, Houston, even Florida, Colorado, Alaska ... "
The reason they flock to her office, congenially named "Rio Grande Dental," is laid out in a neatly organized table on Nitardy's website: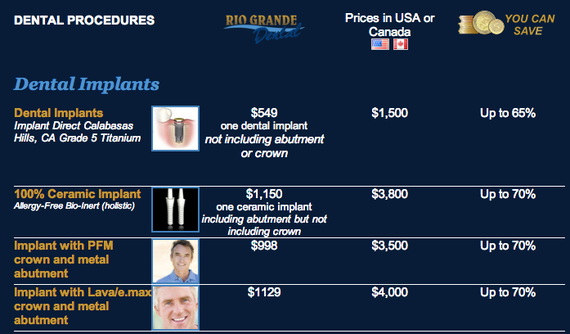 A dental implant that runs $1,500 in the U.S. costs just $549 in her office. Crowns and bridges, two of the most expensive dental procedures, are also a third of the price.
Pair that with an El Paso hotel at $100 per night, and Nitardy's patients still save a bundle. She even sends a complimentary car to pick them up at the airport. (Most patients are unnerved by the thought of an overnight in Juarez, even though the city is much safer now.)
An estimated 42 percent of Americans don't have dental insurance. More than a quarter of people with employer-provided insurance don't receive dental benefits, only 16 states provide dental benefits through Medicaid, and most Obamacare subscribers didn't sign up for a separate dental plan. More than a third of Americans didn't see the dentist last year, and those living in poverty were more likely to skip visits.
Even with insurance, procedures like implants and crowns can cost thousands, and plans don't always cover the most modern coatings and materials.
In a 2008 survey of Texas border residents, 49 percent said they had bought prescription drugs in Mexico, 41 percent said they had visited the dentist there, and 37.3 percent said they had journeyed across the border for medical care.
Patients ring up Nitardy and detail the gravity of their oral situations. Some broke their teeth in accidents; others suffered from bulimia or drug abuse. Some have tooth decay so severe they thought they were beyond help. Very few have dental insurance.
"Our patients come when they need a lot of work, like 10 or 20 crowns," Nitardy said. "A full set of implants, or all their teeth are broken and we need to pull them all and do dentures."
Nitardy's costs are low because rent in Mexico is cheap, and so is labor. She pays her assistant $100 a week, a generous salary by local standards. She said she's not required to carry malpractice insurance, which is another huge cost for American providers. The practice spends more on advertising than anything else.
Nitardy was born and raised in Mexico, attended dental school in Juarez, and opened her clinic there in 2000. She moved to El Paso to be with her husband, an eye doctor who practices on the U.S. side of the border.
She's considered moving her practice to El Paso, but she doesn't see much of a point—her Juarez office is profitable, and relocating to the U.S. would require going back to an American dental school.
I asked her what her binational experience has taught her about American healthcare.
"It's too pricey," she said. "They charge you for everything. One extra suture, this much."
Though she and her husband both earn doctors' salaries, "we do all of our dental work in Mexico," Nitardy said. "My daughter's braces, everything. Cleaning and X-rays, we'll do that in the U.S."