All the Reasons Women Don't Go to the Doctor, Other Than Money
Low-income women in particular are likely to say that they couldn't get time off work or weren't able to find child care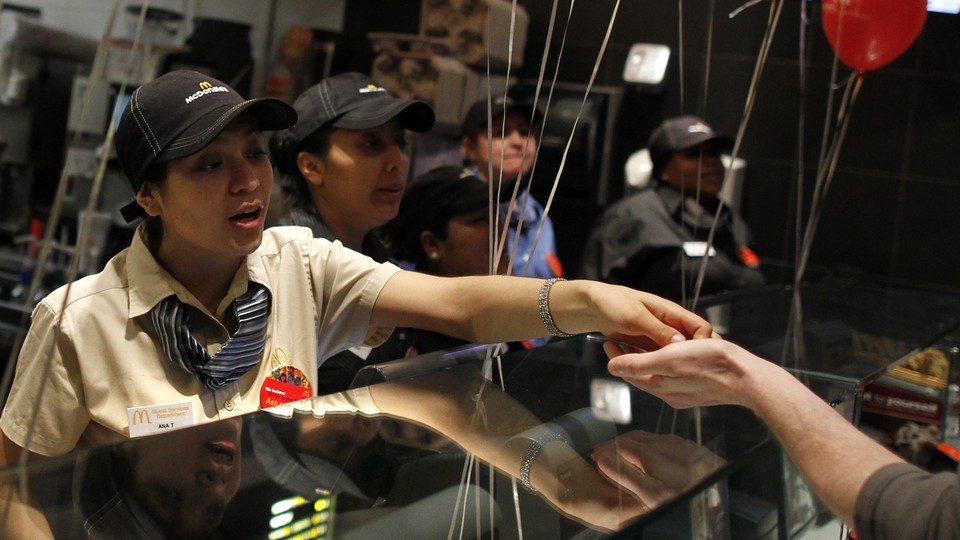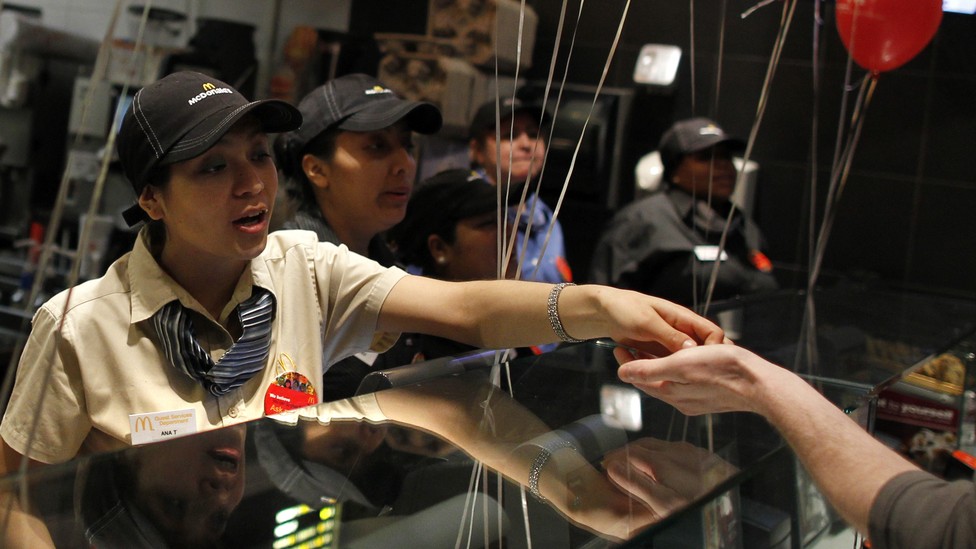 More than a quarter of women—26 percent—delayed care in the past year because of cost, compared to 20 percent of men, according to a Kaiser Family Foundation survey of nearly 3,000 women released this morning. And as expected, uninsured women were far more likely to face cost barriers than either insured women or those on Medicaid.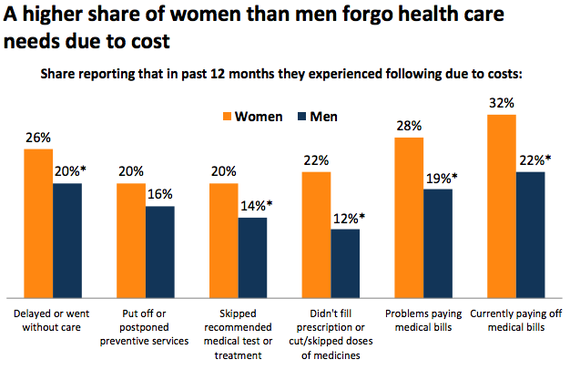 The survey highlights another key, but often overlooked, hurdle that helps explain why people don't seek healthcare when they should: They can't get off work.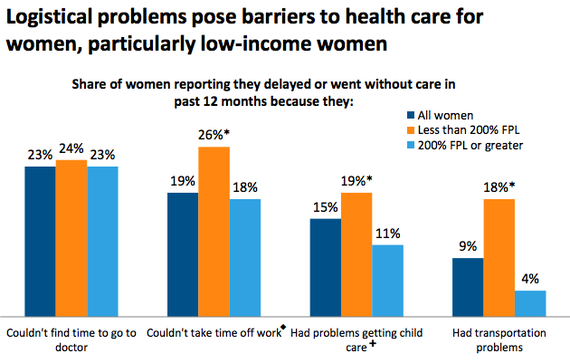 Though women across income levels said they "couldn't find time" to go to the doctor, poor women were significantly more likely to say that they couldn't get time off work, couldn't get childcare, or weren't able to arrange transportation. (In the chart above, the orange bars represent women earning less than 200 percent of the federal poverty level, or about $23,340 for an individual.) This survey tracks with past research showing that it's rare for the lowest-earning workers to have sick days.
Women living below 200 percent of the poverty level were also more likely to say that they had a disability or chronic condition that limits their activity level, and they were less likely to have had a recent general check-up. Uninsured women (not all of whom are low-income) were also less likely to have had screening tests for various chronic conditions.
We need more people to use preventive care in order to stem healthcare costs, rein in obesity rates, and help people live longer without disability. But it's clear that women who want to take care of themselves face obstacles beyond health insurance. You can send someone an Aetna card in the mail, but you can't send them affordable daycare.