A Statistically Representative Climate Change Debate
John Oliver shows a fairer representation of both sides: 97 scientists versus three climate change deniers.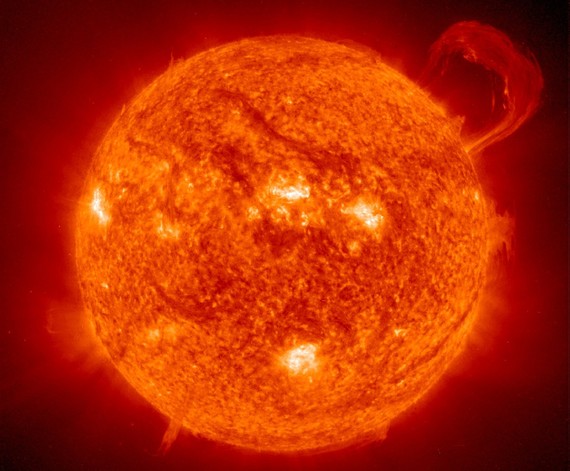 Climate change is real. It's real. It's real. It's real. We can hardly go a week without new terrifying stories of its effects. Just yesterday, scientists reported that the West Antarctic ice sheet has begun to melt. "There's nothing to stop it now," NASA scientist Thomas P. Wagner said.
The United Nations has also said there's nothing we can do to stop it, we can only decide how to deal with it. And yet rather than discussing possible coping strategies, we continue to argue over its existence, perhaps partly because the "debate," at least on TV, is always framed as one climate change denier versus one scientist. John Oliver pointed this out during his discussion of the White House's recent climate change report on Sunday's episode of Last Week Tonight, also noting that the scientist in question is frequently Bill Nye, renowned Science Guy and CEO of the Planetary Society.
But if you look at the science, rather than just asking people on the street if they believe in global warming, it's not a 50/50 debate between two sides. It's more like 97 percent to 3 percent. And so, in the interest of fairness, of showing the two sides as they really are, Oliver invited the classic pair of Bill Nye and a climate change denier, as well as two more deniers and 96 more scientists, to round it out. This is how the debate went:
"It's a little unwieldy," Oliver said, "but this is the only way we can actually have a representative discussion."
The "overwhelming view of the scientific community" involved a lot of yelling and waving of files, leading Oliver to tell the denier: "I can't hear you over the weight of scientific evidence."