Should Academic Physicians Serve on Drug-Company Boards?
Conflicts of interest are present even when physicians believe that no impact exists.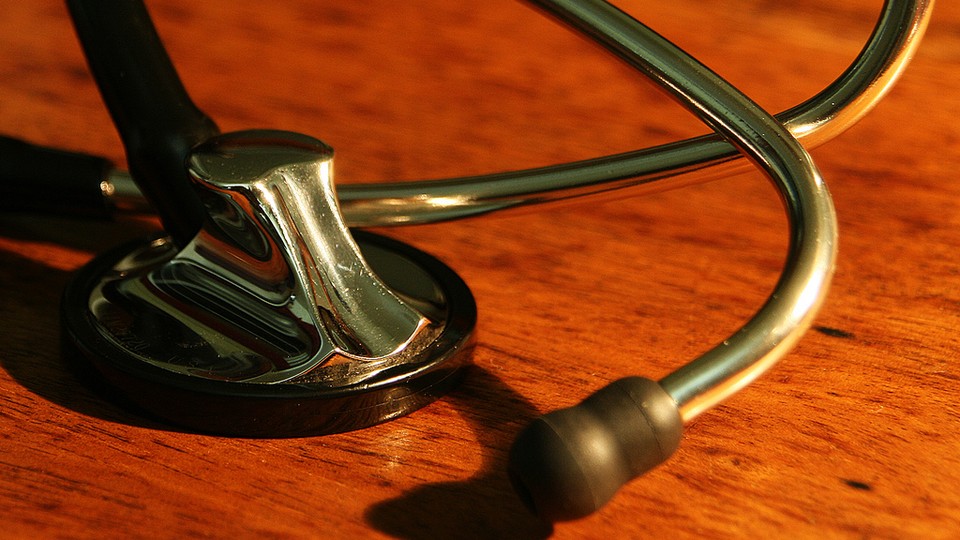 A study this month in the Journal of the American Medical Association found that of the 50 largest drug companies in the world, 40 percent have at least one board member who is also a leader in an academic medical center. Among U.S. drug companies included in the study, the percentage was even higher at 94 percent. And the fees that academic medical leaders are collecting for their service are not trivial, averaging over $310,000 per year.
Such figures are surprising, given that many medical schools have adopted conflict-of-interest policies that include prohibitions against the participation of faculty members and trainees in promotional speaking, industry sponsorship of continuing medical education, access by pharmaceutical representatives to academic medical centers, and gifts from pharmaceutical representatives of any value, including meals, drug samples, and training fellowships.
These conflict-of-interest policies recognize that companies can influence physicians even when physicians believe that no such impact exists. Studies have documented that corporate promotional events and gifts can increase the rate at which physicians prescribe even drugs that offer no proven advantage. Likewise, corporate sponsorship of meetings can influence the choice of topics in ways that redound to a company's benefit, even if no specific drug recommendations are made.
How can academic medical centers that prohibit faculty members and trainees from accepting even an inexpensive pen or notebook from a pharmaceutical company—let alone cash—allow their leaders to serve on the boards of firms that pay them on average over $300,000 per year? Is it reasonable to suppose that, if even a small gift represents an unacceptable conflict of interest, a large payment that substantially exceeds the average annual compensation of a faculty physician might do so, as well?
Concerning the JAMA study, it should be noted that not all pharmaceutical company academic board members are practicing physicians. The study's findings included two university presidents, six medical school deans, six hospital chief-executives, and seven clinical department chairs. However, these facts are far from reassuring. Whether such individuals are actually prescribing drugs themselves or not, they are in a position to influence the decision-making of large numbers of faculty members and trainees.
They did so in response to evidence that companies promoting drugs and medical devices can unduly influence physician decision making. For example, pharmaceutical companies can encourage physicians to prescribe a new drug by retaining them as paid consultants. In many cases, such influence leads to higher healthcare costs without proven benefits for patients.
U.S. medical schools and academic medical centers have been attempting to limit conflicts of interest since the 1990s. One particularly notable example of such a conflict of interest concerned payments by companies that manufacture orthopedic implants, such as artificial hips and knees, to orthopedic surgeons. A 2011 report in the Archives of Internal Medicine documented payments totaling $228 million to 526 orthopedic surgeons, 45 percent of which had academic affiliations, in a single year.
For academic medical centers, conflicts of interest pose two principal problems. First, whether the treatment decisions of academic physicians are being unduly influenced or not, such payments represent an apparent conflict of interest. It is reasonable to assume that drug and device manufacturers would not make such large payments if they did not believe they were receiving a sufficient return on their investment. Second, such conflicts of interest undermine the integrity of academic medicine.
No conflict of interest is good, but conflicts of interest in academic medical centers are particularly dangerous. Such centers are the principal training sites for the next generation of physicians, including 80,000 medical students and 110,000 residents. If such learners are exposed to industry sponsorship in any of its many forms, they may develop the belief that industry gifts to physicians are simply "business as usual."
The academic leaders and the institutions they represent might defend their service on drug company boards in a number of ways. Successful biomedical research depends on academic-industrial partnerships. Having individuals in leadership positions who span such institutions can advance both biomedical science and clinical medicine. And some leaders might add that, while their service on drug company boards appears to represent a conflict of interest, no improper conduct in fact results.
Unquestionably, this is a complex subject. There are undoubtedly at least a few academic medical leaders who could accept even larger fees and still make decisions in a completely unbiased fashion, in no way compromising their credibility or that of their institutions. Based on most medical center conflict of interest policies, however, it is not necessary to prove impropriety. The mere appearance of a conflict of interest is sufficient to warrant corrective action.