Why Milk Wants You to Drink More Delicious Protein
The dairy industry loses "Got Milk" in favor of the macronutrient du jour.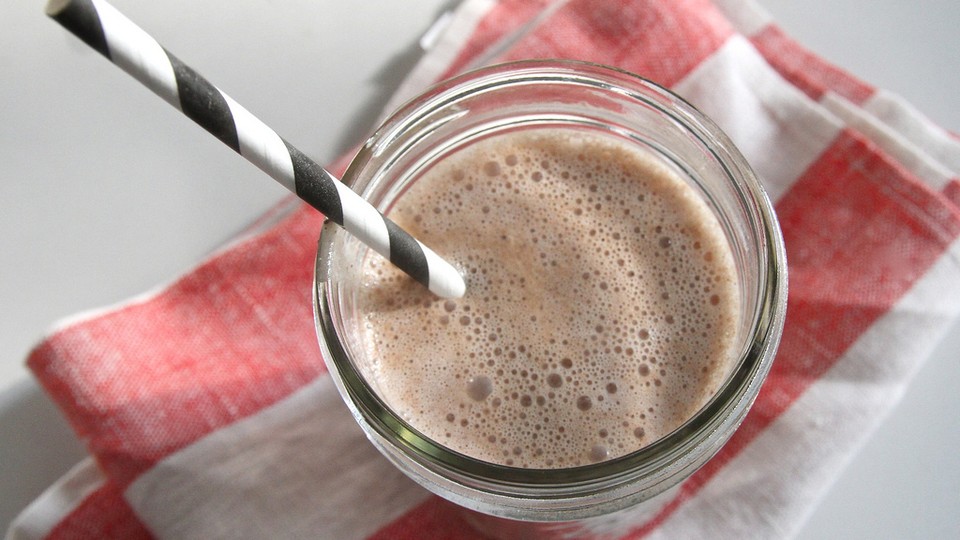 In 1996, the "American processors of fluid milk" concocted a surprising new campaign: "mock milk mustaches on the upper lips of the likes of Lauren Bacall, Kate Moss, Pete Sampras and Steve Young," as the New York Times wrote. The goal, the fluid-milk executives said, was to shift away from providing dull facts about nutrition content to "asking people, 'Why aren't you drinking your milk?' but in a fun way."
Even at the time, one of the admen acknowledged that the gimmick had a shelf-life, saying "We're keeping an eye on it to make sure we're staying fresh."
After nearly two decades, the strategy seems to have finally curdled: Sales of milk have been declining for years.
To help churn up some additional revenues, The Milk Processor Education Program (MilkPEP) is shelving the "Got Milk" slogan, which has been its slogan/icon/suggestive reference since 1995. Instead, it has whipped up a new slogan, "Milk Life."
"MilkPEP plans to spend more than $50 million on the campaign, which will include TV, print, digital, retail promotions and PR," as AdAge reports.
And the new campaign will shift the focus back to the original strategy of touting the beverage's nutritional benefits—specifically, its protein content.
Protein is "really in the news and on consumer's minds," Julia Kadison, interim CEO of MilkPEP, told AdAge. "But a lot of people don't know that milk has protein, so it was very important to make that connection between milk and protein."
One ad from an earlier campaign called "Protein Fight Club," for example, captures mankind's very real struggle to obtain enough amino-acid macromolecules by showing a woman first pouring milk into a glass, and then cramming an entire omelet into a glass, as one must do if one desires to consume an omelet.
"8oz MILK = 8g PROTEIN" proclaims the commercial's hypo-verbal chyron.
Meanwhile, "6oz TUNA" contains 30 grams of protein, and just one of the eggs in that unlucky omelet would have given her six grams, but fair enough.
What's interesting here is how nimbly the dairy industry has captured the current consumer pivot away from carbs and toward protein.
Most Americans get enough protein, but the nutrient is having a moment nonetheless. The meat-based Paleo diet is now one of the most popular in the country. People are staying away from gluten, even when they don't really have to. Still, a glass of whole milk packs five grams of saturated fat alongside that protein, so unless it's skim or one percent, it's not exactly the superfood that can power your breakdance through a milky swirl.
For what it's worth, milk's main competitor, Silk soy milk, has just seven grams per serving. And you can bet MilkPEP will ... you know ... that factoid for all it's worth.