Every Year There Are Thousands of Holiday-Decorating Injuries
Last year, the U.S. saw 15,000 injuries related to holiday decor during November and December. Here's how to prevent yourself from becoming a statistic.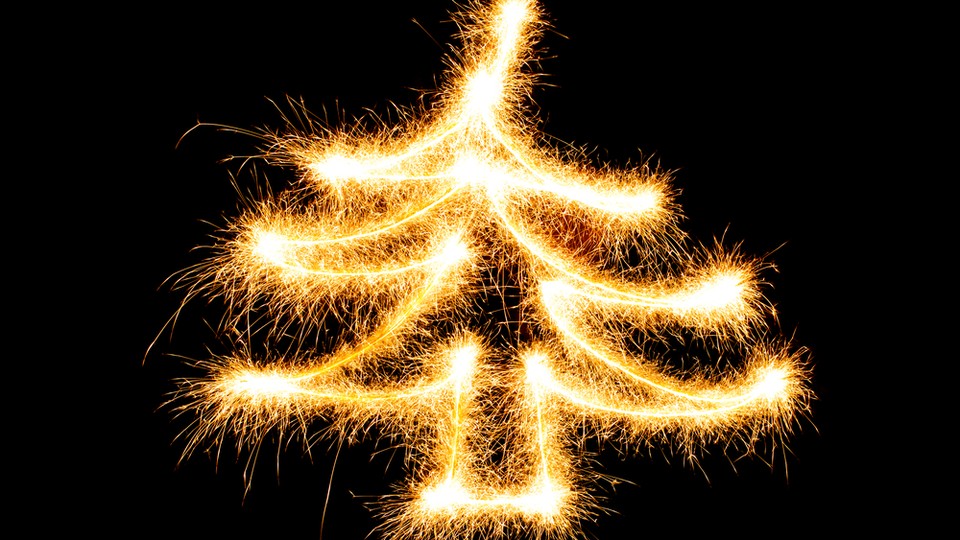 It was the day after Christmas, 1994, and the Garber family had gathered around its table for a post-holiday dinner. The atmosphere: still festive. The turkey: still juicy. The tree: still in full regalia. All was still merry and bright, in other words, as we sat down to our day-after leftovers.
Regardless: Do not be like the Garbers! Heed the warnings of the CPSC, for your own safety, or at least that of your home! Each year, the Commission publishes, Cassandra-like, a nearly identical list of recommendations meant to help Americans avoid holiday-decor-related misfortunes like flaming foliage and falling ladders.
Each year, apparently, these recommendations go ignored.
In 2008 and 2009, the number was 12,000.
Straightforward, good sense. Especially the stuff, take it from me, about the trees. As one consumer advocate summed it up: "Decking the halls? Check yourself, before you wreck yourself."