An Organic Greenhouse Run by Farmers With Autism
This crowd-sourced project in Indiana is seeing an outpouring of support.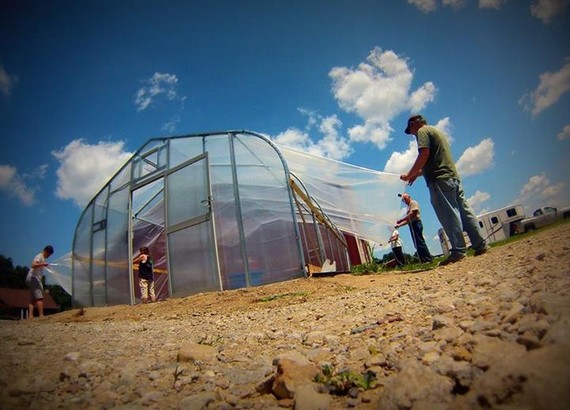 Chris Tidmarsh graduated from Hope College with a degree in chemistry and environmental studies. He got a job in environmental research but lost it shortly after and moved back home.
"Clearly, he needed a different path to apply his talents in the world of work," said his mother Jan Pilarski. Chris has autism.
"Nearly all of his peers with autism were chronically unemployed despite having post-secondary degrees," Pilarski wrote recently. "Our world seemed small and bleak. I didn't have much hope to change the minds of potential employers to help Chris get a job. On the other hand, I saw an opportunity to be entrepreneurial about the staggering 90 percent unemployment rate confronting people with autism."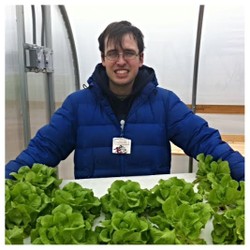 On top of his formal education, Chris had a long-standing interest in the science of farming. So Pilarski, of South Bend, Indiana, started a prototype aquaponic greenhouse and employed Chris and others on the autism spectrum. After the success of that prototype, they turned to the Internet last week to help them fund a commercial-scale version of the project. Each greenhouse, they say, will produce 45,000 pounds of vegetables every year and employ five young adults on the autism spectrum.
Their story:
In a matter of days Pilarski and Tidmarsh have seen support that already put them well past their $15,000 goal.