27% of Surgeons Still Think Obamacare Has Death Panels
A new study finds a quarter of head and neck surgeons believe one of the biggest lies about the health reform law.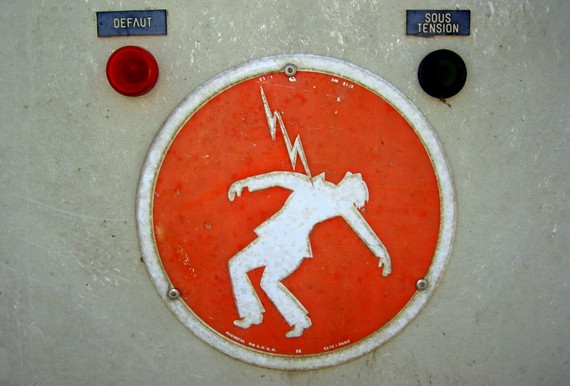 Sarah Palin introduced the idea of the Obamacare "death panel" when, in a 2009 Facebook post, she wrote, "The America I know and love is not one in which my parents or my baby with Down Syndrome will have to stand in front of Obama's 'death panel' so his bureaucrats can decide, based on a subjective judgment of their 'level of productivity in society,' whether they are worthy of health care."
Her statement was named "Lie of the Year" by PolitiFact in 2009, but four years and endless online Obamacare explainers later, many doctors still think it's true.
In a new survey of head and neck surgeons—the doctors who work on complex oral cancers and sinus problems—27 percent said they believe the Affordable Care Act creates death panels. Among those who said they were Republicans, 40 percent thought so.
As Sarah Kliff writes, "The journal Otolaryngology -- Head and Neck Surgery recently sent a questionnaire to to 9,972 head and neck surgeons that had 10 basic questions about the health-care law. It's one that Kasier Family Foundation created in 2010, which you can take yourself here."
The question about death panels was phrased, "Does the health reform law establish a government panel to make decisions about end-of-life care for people on Medicare?" Though the law originally had a provision that would pay Medicare doctors for having discussions with patients about end-of-life care, the measure was taken out after an uproar among some policymakers and the general public.
Though the doctors surveyed were more knowledgeable about other aspects of the law, the poll results indicate that the surgeons are in line with everyday Americans, 30 percent of whom still believe in death panels.
What's scary, though, is that doctors are the ones in charge of determining and dispensing health care, including deciding the extent to which they'll cooperate with Obamacare's myriad provisions (among which "death panels" are not, I assure you, included.) Head and neck surgeons of America: Behold the article, "What is Obamacare?" Seriously, you might really think about beholding it.