Watch Kids React to Gay Marriage
This video of kids watching same-sex marriage proposals has already been viewed 2 million times in the 48 hours since it was posted. What does that say?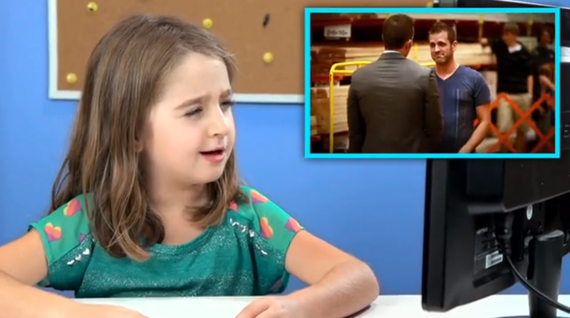 Jack Handey once wrote, "The face of a child can say it all. Especially the mouth part of the face." The biggest thing on the Internet this week also involves a lot of output from the other kid-face parts, revitalizing a sense that the collapse of anti-gay-marriage laws is inevitable.
"Kids React to Gay Marriage," a video posted two days ago in which 13 kids watch same-sex marriage proposals, already has more than 2 million views. It was made by Fine Brothers, an eclectic production company whose YouTube channel has more subscribers than 35 American states have people. They've made several other videos following the same people-of-a-certain-age-reacting-to-viral-videos shtick, but this one is even more politically loaded than, say, "Teens React to Gangnam Style" or "Elders React to Retarded Running Horse."
Progressives flaunt this as evidence that humans innately crave and celebrate all grand narratives of love. Social conservatives say stupid kids are stupid kids. All of these stupid kids happen to be from California, which clouds their ability to recognize violations of natural law and pass judgment in a manner necessary to stem the decay of civil society.
What is your reaction to the kids' reactions? What is your reaction to the reactions to these kids' reactions?