The Controversial Life of Skim Milk
The low-fat drink is a symbol of the complications in healthy eating campaigns.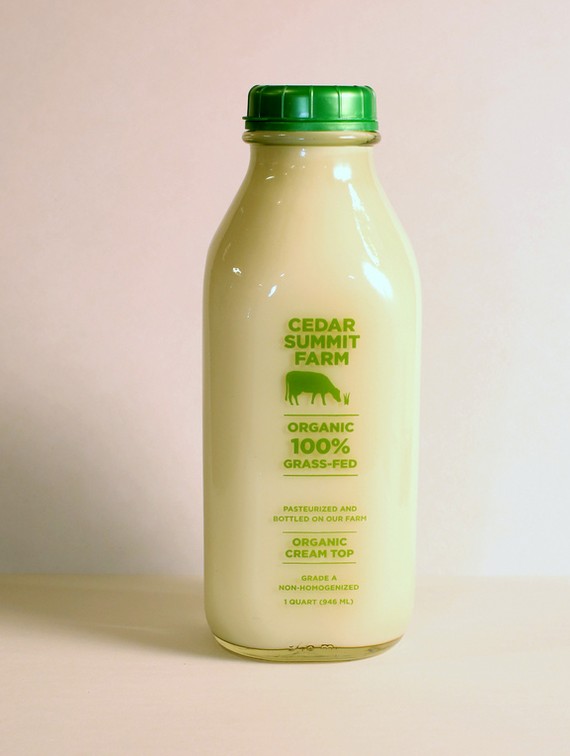 Cedar Farms/Flickr
Three cups a day: That's how much skim milk the government says Americans should drink. It's been that way since 1985, the first time the Department of Agriculture (USDA) definitively recommended a switch to low-fat dairy as a way of managing fat intake. Since 2012, public schools have been required to serve only non-fat and low-fat milk to students, a change brought on by the Healthy, Hunger-Free Kids Act of 2010.
According to some, this has been a real victory. "When I was in Congress, you couldn't even get low-fat milk in school lunches!" declared Dan Glickman, the former U.S. Secretary of Agriculture and congressman from Kansas, at a recent Atlantic panel discussion on health care. Indeed, skim milk has become one symbol of the fight for healthy eating and, by extension, a healthier population.
But people haven't always had such positive feelings about skim milk. In 1942, the New York Times published an article detailing how powdered skim milk might "help win the war" by adding more nutrients to the food shipped to British soldiers overseas. The writer noted that skim milk had "little commercial value" since the product was so unpopular, but the country's assistant budget director, Carlos C. Van Leer Jr., argued that the American people didn't know what they were missing:
The New York Times
Back then, Americans might have skimped on skim because it was hard to use. It wasn't until 1954 that the Times wrote about a new form of "dry skim milk" that required nothing more than the addition of water to take a liquid form. (The old method required "vigorous agitation.") This innovation, they wrote, was nothing short of "powdered milk magic," especially for people seeking a quick fix for their mocha bavarian cream recipe (included in the article, just for reference).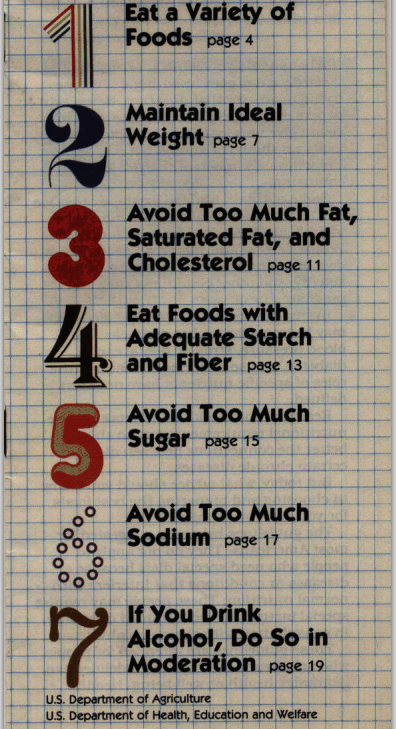 By the 1980s, skim milk had become a common purchase at American grocery stores, but it hadn't yet overtaken its whole-fat competition. In the USDA's first dietary guidelines, published in 1980, the agency didn't quite dare to suggest that people substitute low-fat for whole milk in their daily diets. "If you prefer whole milk to skim milk," the pamphlet read, "you can reduce your intake of fat from foods other than milk." By 1985, though, the USDA had officially shifted to a pro-skim stance on dairy, and in 1988, low-fat milk sales exceeded whole milk sales for the first time.
When Michelle Obama rolled out her Let's Move! campaign in 2010, skim milk also played a role, especially in the movement's school lunch reform efforts. Some groups, like the International Dairy Foods Association, also took the opportunity to create their own campaigns advocating more milk-drinking among kids.
But recently, a few researchers and writers have begun to doubt the nutritional value of the big push to drink skim. This fall, a pair of researchers from Boston Children's Hospital and the Harvard School of Public Health published an editorial note in JAMA Pediatrics questioning the science behind the recommendations. They argued that drinking low-fat milk leaves people feeling hungry, leading them to eat more—usually carbs. Companies also create sugar-filled, flavored alternatives to make milk more appealing to kids, which offsets the potential benefits of low-fat content.
A different study published in the Archives of Disease in Childhood this spring suggested that skim and low-fat milk don't prevent childhood weight gain—in fact, they make kids heavier. Kids who drank whole or two-percent milk between ages two and four had a slightly lower body mass index than kids who drank one percent or skim milk. Another study had a similar finding in 2010.
These are just a few studies, and other factors might have been involved: In the study of two- and four-year-olds, for example, parents may have given their children low-fat milk in an effort to combat weight problems that were already present.
But the fact is that scientists don't agree, while public health officials still seem adamant about the importance of skim, and this points to larger complications in obesity prevention. As the panelists at the Atlantic discussion pointed out, powerful groups in the agriculture industry, including sugar and dairy farmers, have a deep interest in public campaigns to overhaul school lunches and change Americans' eating habits. And while certain norms—like the importance of drinking low-fat milk to eliminate dietary fat—have become an accepted part of public health campaigns, they aren't necessarily as effective as leaders make them seem. Glickman might envy the success of public health campaigns led by Michelle Obama and other government leaders, but his assumptions—including the infallibility of skim milk—reveal the difficulties of orchestrating major public health changes from the top.