Study: Black Students With Black Teachers Have Lower Rates of Teen Pregnancy
Minority role models seem to be at the heart of some positive outcomes for students.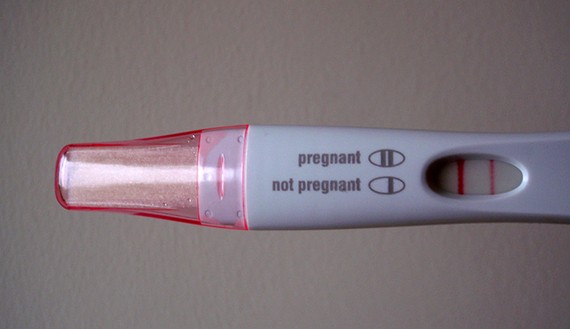 Problem: Though it has been declining, the United States still has the highest teen birth rate of any developed country—34.3 births per 1,000 women aged 15-19, as of 2010. And teen mothers tend to face educational challenges—less than one-third finish high school and less than 2 percent graduate from college. A new study published in the Journal of Public Administration Research and Theory looks at schools in Georgia, and how the presence of minority and female teachers could affect teen pregnancy rates.
The study builds on previous research that has shown that having minority representation can improve outcomes for an organization or community—for example, having more female supervisors for a child support enforcement operation increases the child support payments received by mothers. Another example can be found in the Indian state of West Bengal, which mandated that at least a certain number of government positions be filled by women. A study in that region later found more support for educational equality for girls than in villages without that quota.
Methodology: Researchers analyzed data from Georgia public schools between 2002 and 2006, and teen pregnancy rates by county. They looked at the number of teachers by race and gender, as well as teen pregnancy rates by race and socioeconomic status (measured by whether or not students received free or reduced-price lunch).
Results: An increase of African-American teachers resulted in a decrease in African-American teen pregnancy. The results were nonlinear, though, meaning that at a certain threshold of representation, the teen pregnancy rate dropped significantly. "A 10 percent increase in the representation of African-American teachers would result in approximately six fewer African-American teen pregnancies in a district," the study reads. "However, once a district reaches a threshold level of 20–29 percent African-American teachers, we observe a significant decrease in African- American teen pregnancy rates (18.8 fewer pregnancies per 1,000)."
Implications: The idea is that the presence of role models can lead to positive benefits for the people who identify with them. The fact that increased African-American representation among teachers is linked with reduced African-American teen pregnancy rates is especially significant when you consider that, according to the study, those rates are higher for African Americans than any other group, even when you control for socioeconomic status.
The study found that the percentage of white teachers did not affect that pregnancy rate among white teens. But, of course, it's unlikely that white teens really feel that they lack for role models. The researchers also did interviews with some teachers, and one female African-American teacher told them that "when she started teaching eighth-grade English, many of her African-American students commented she was the first African-American teacher they had a class with… Similarly, another African-American female teacher said that numerous African-American students stop by her room to discuss their future plans, and she attributes this to the students feeling like she can understand their path and identify with their circumstances."
---
The study, "Going Beyond Reading, Writing, and Arithmetic: The Effects of Teacher Representation on Teen Pregnancy Rates," appeared in the Journal of Public Administration Research and Theory.