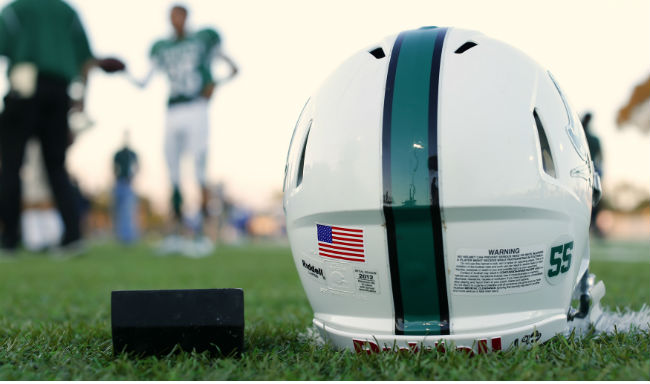 Chad Washington had a lot at stake during that practice back in 2008. A sophomore at Bishop O'Dowd High School in Oakland, California, he was already a starting player on the school's varsity team. That season, the team was as yet undefeated.
The after-school practice had already been going for around 45 minutes; the coaches had run through the warm-ups and the special teams drills. It was a beautiful, warm afternoon in the Bay Area, with the sun still high in the sky above the football fields.
Next up was the LSU hitting drill, named after a routine conceived at Louisiana State University. Set up on the goal line, it involves one defensive player and two offensive players. One of the offensive players stands about a yard away from the defensive player, ready to block him, and the other runs the ball and attempts to score.
"They call Blake Johnson up, who was a junior linebacker," Washington said. "Some real big white guy, number 55." Washington was not exactly a small guy—he was already more than 6 feet tall, and weighed 205 pounds. But Johnson, who stood almost eye-to-eye with Washington, was pushing 250 pounds.