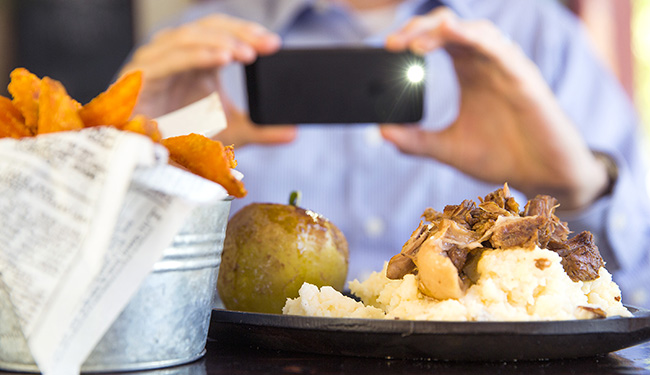 Problem: On the scale of problems, "pictures of food on the Internet" is firmly first-world. And that is almost certainly a too-generous definition of "problem." When it comes to Instagramming your dinner, I say live and let live, you know? Maybe your salad was particularly aesthetically pleasing that night, and I, too, have wiled away many an hour clicking "random" on Smitten Kitchen and salivating.
But I assume if you're making the effort to arrange your food artfully and preserve its memory in a digital archive, you must… like food. And want it to taste good. A recent study published in the Journal of Consumer Psychology suggests that spending time focusing on images of food makes the food itself less satisfying.
Methodology:  The researchers hypothesized that imagining enjoying something might lead to satiation—the feeling that makes the second piece of cake taste not-quite-as-good as the first. To test this, they had undergraduates participate in two experiments that they were told were separate—one in which they rated how appetizing different photos of food looked, and one in which they ate some peanuts and rated how much they enjoyed them.