Study: People Love to Cheat
Even when it doesn't really benefit them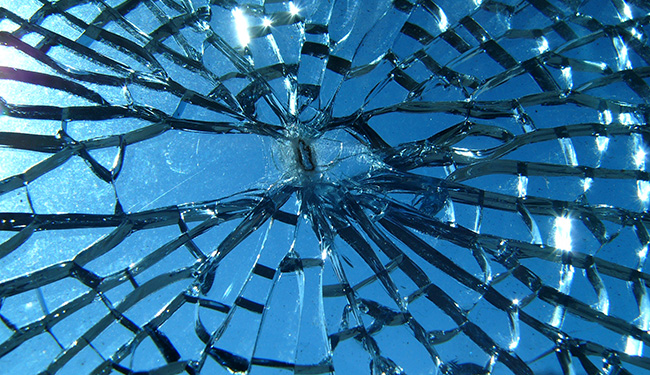 Problem: It's befuddling why people continue to cheat and plagiarize when the consequences can be so great. (Well, sometimes you get a book deal.) Even if you don't get caught, shouldn't you feel … guilty? Years of after school specials have taught me that the guilt over breaking your mom's vase will eat away at you until you have no choice but to let confession burst forth from your lips in a spray of humility and regret. Your mom will probably be mad at first, but then she'll realize it's just a vase, and you'll learn an important lesson about honesty.
In a study published recently in the Journal of Personality and Social Psychology, researchers aim to find out if cheating really makes us feel bad.
Methodology: Previous research in the area focuses on whether immoral acts trigger "negative affect" (feeling bad), but tended to look at acts that actually harmed someone. This study looked at how people feel after an immoral act that doesn't seem to harm anyone.
In the first two experiments, participants just imagined doing something unethical and predicted how they thought they would feel afterward. Then, researchers gave them the chance to actually do something dishonest—after taking an anagram quiz, they were allowed to check their work against an answer key before turning it in to reap financial prizes, giving them the opportunity to change wrong answers, if they wanted to. But in a twist, the researchers were also dishonest and had hidden carbon copy paper in the test packets, which preserved participants' original answers and let researchers know if they were cheating. Then they answered some questions about how they felt about the activity.
Other experiments assigned people to a cheating or not-cheating category for a task, to rule out self-selection, removed the financial aspect, and increased participants' sense of "getting away with it" by telling them experimenters couldn't check their answers.
Results: Participants predicted that they would feel bad after doing something unethical, if they just imagined the immoral act. But when they actually cheated, they "experience a boost in positive affect," or got what the researchers dub a "cheater's high." The cheating made people feel good even if they weren't getting extra money as a result, and whether or not they decided to cheat themselves, or were assigned to as a condition of the experiment.
Implications: Sometimes it just feels good to be bad, for the sake of being bad. Not for money, or really any real advantage other than the thrill of getting away with something. It's nice to note previous studies that say people do feel bad after doing something immoral—if they've harmed someone. But if no one gets hurt and you get to feel like a badass for a brief and shining moment, it seems like the opportunity might prove difficult to resist.
---
The study, "The Cheater's High: The Unexpected Affective Benefits of Unethical Behavior," appeared in the Journal of Personality and Social Psychology.