Study: How Depression Dulls Memory
Symptoms of depression correlate with difficulty distinguishing between similar, but separate things.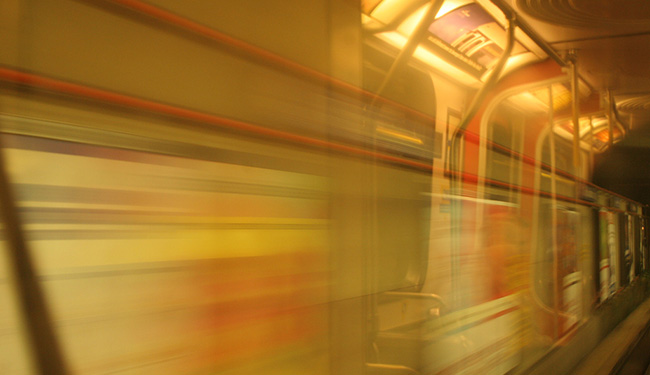 Problem: One of depression's many insidious talents is messing with your memory. Previous research has shown that depression is linked to impaired memory and even a decrease in the volume of the hippocampus, an important part of the brain for remembering. Episodic memory seems to be especially affected.
A study published in Behavioral Brain Research looks at the effect depression has on pattern separation, the brain's ability to distinguish between similar, but separate events—your many morning commutes, say.
Methodology: Participants filled out several questionnaires to determine if they were depressed, and if so, how severely. Then, to test the strength of their pattern separation memory, they looked at groups of images in succession, and were asked to note whenever a particular group was repeated. The catch was that, while there were some actual repeats, there were also groups of images designed specifically to look similar to, but slightly different from, preceding groups. To be fair, the difference is pretty subtle, as shown by the example below.
Results: When looking at the close-but-no-cigar images, 54 percent of people correctly identified them as "similar," and 34 percent incorrectly labeled them "old." Researchers found that incorrectly thinking the similar images were repeats (or showing poor pattern separation ability) was negatively correlated with the participants' self-reported depression symptoms.
Implications: The researchers posit that these problems remembering details may be related to the tendency toward a smaller hippocampus of many depression sufferers. Antidepressants, they note, have been shown to increase the generation of neurons in the brain, and indeed, when they included data from people on antidepressants, the negative correlation between depression and pattern separation decreased.
---
The study, "A possible negative influence of depression on the ability to overcome memory interference," was published in Behavioral Brain Research.