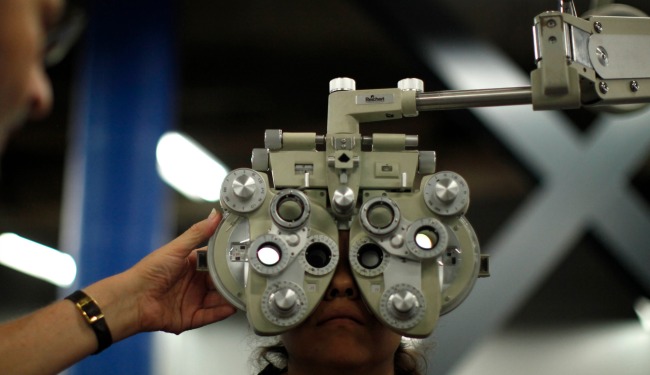 "So you disagree with Obamacare?"
"Yes, I do."
"Do you think insurance companies should be able to exclude people with preexisting conditions?"
"No."
"Do you agree that young people should be able to stay on their parents' plans until they're 26?"
"They should be able to, yes."
"Do you agree that companies with 50 or more employees should provide healthcare?"
"I do."
"And so, by that logic, you would be for the Affordable Care Act?"
"Yes."
That exchange is from a segment last night on Jimmy Kimmel Live, which underscored the recurring idea that if more Americans understood the Affordable Care Act/Obamacare, more would be on board. The four-minute video is here:
NPR's Morning Edition today made the same point. Kate Bicego, who manages consumer assistance for the Massachusetts health consumer group Health Care for All, said people remain surprised to hear that there are health plans they can afford, that many qualify for help with paying premiums, and that they won't be penalized for not buying something they can't afford.
"Once I talk to them for about an hour about 'This is actually what the law does,'" Bicego said, "people are just as excited as I am about what this means."