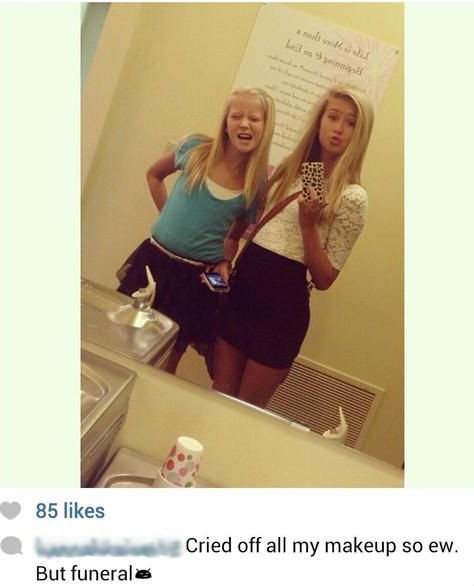 ---
Do not stand at my grave and weep,
I am not there, I do not sleep,
I am a thousand winds that blow
I am the diamond glints on snow
—Mary Elizabeth Frye, "Do Not Stand at My Grave and Weep"
---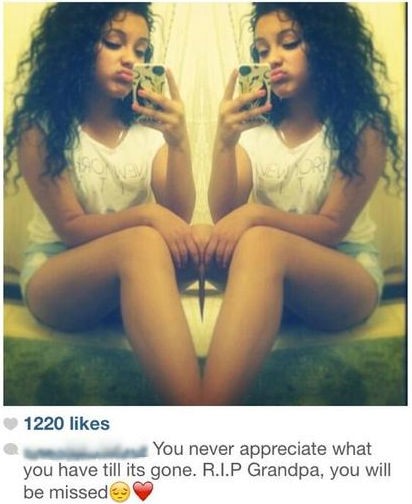 ---
Why should I be out of mind
Because I am out of sight?
I am waiting for you for an interval
Somewhere very near
Just around the corner
All is well.
Nothing is past; nothing is lost.
—Henry Scott Holland, "Death Is Nothing at All"
---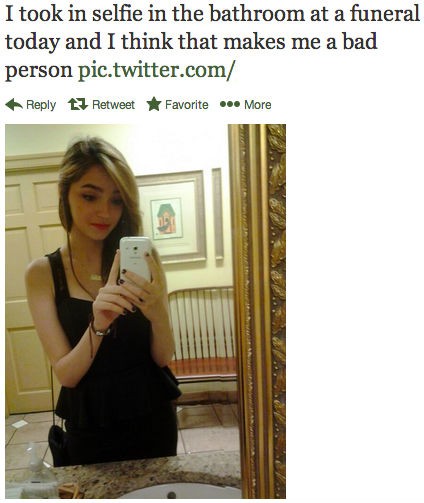 ---
Stop all the clocks, cut off the telephone.
Prevent the dog from barking with a juicy bone,
Silence the pianos and with muffled drum
Bring out the coffin, let the mourners come.
—W.H. Auden, "Funeral Blues"
---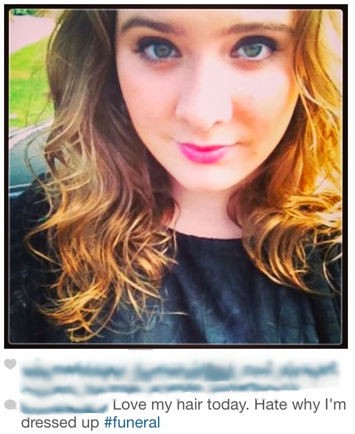 ---
As one looks on a face through a window, through life I have looked on God,
Because I have loved life, I shall have no sorrow to die.
—Amelia Burr, "A Song of Living"
---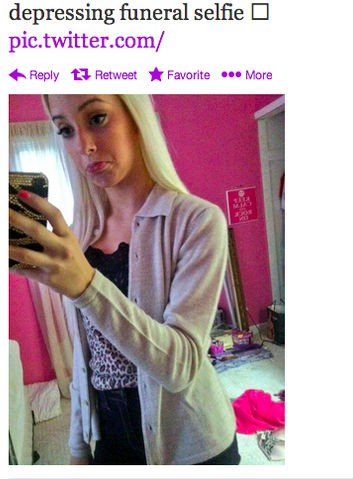 ---
Years later I smile to think of that journey,

the borders we must cross separately,

stamped with our unanswerable woes.
—Naomi Shihab Nai, "Making a Fist"
---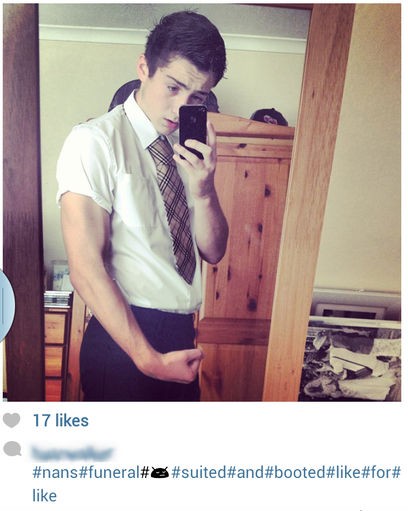 ---
We forget that we are all dead men conversing with dead men.
—Jorge Luis Borges
---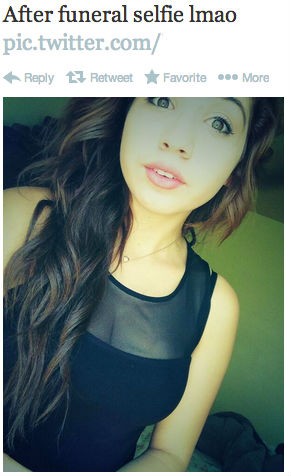 ---
Brushstrokes flash, a red bird's   

wings cutting across my stare.   

The sky. A plane in the sky.   

A white vet's image floats   

closer to me, then his pale eyes  

look through mine. I'm a window
—Yusef Komunyakaa, "Facing It"
---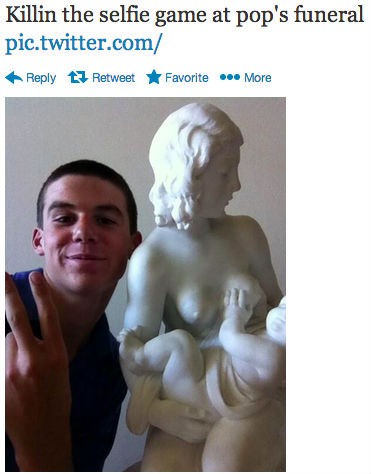 ---
The love where Death has set his seal,

Nor age can chill, nor rival steal,

         Nor falsehood disavow:

And, what were worse, thou canst not see

Or wrong, or change, or fault in me.
—Lord Byron, "And Thou art Dead, as Young and Fair"
---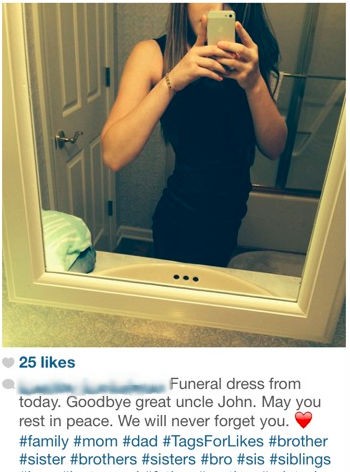 ---
This is the generation of impersonal intimacy and achingly self-conscious expression. Sometimes there's more to it than vanity, I think.