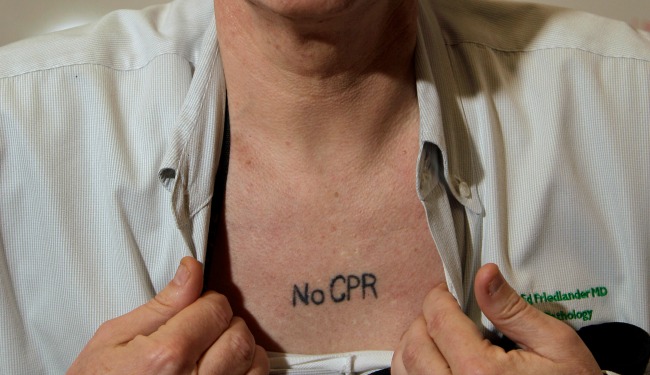 Nearly 15 years ago, the management of a large company had a novel idea about how to encourage its employees to enroll in 401K savings plans. It wasn't by creating more attractive savings schemes, but by automatically enrolling their employees into the same plans they'd otherwise ignored.  The employees could opt or change plans, but few did.  Facing a complex decision they were poorly equipped to make, people went with the default option.
Those who study behavior have long recognized the privileged place held by the default—the action taken if a person fails to make a decision. The rules are true in savings plans and car insurance and organ donation. But we consistently and—research now suggests—wrongly, assume that when people are posed with questions about death, decision-making should be inherently different.
My patient was nearly 80 years old and had lung cancer and a pneumonia. I had been a doctor for about a month. It occurred to me one evening, watching her oxygen levels plummet with each paroxysm of cough, that I should probably ask her what she'd want us to do if she got sicker.