How Working for the Gap Is Like Working in Public Health
Barbara Bush argues that the private sector has a lot to contribute to the field.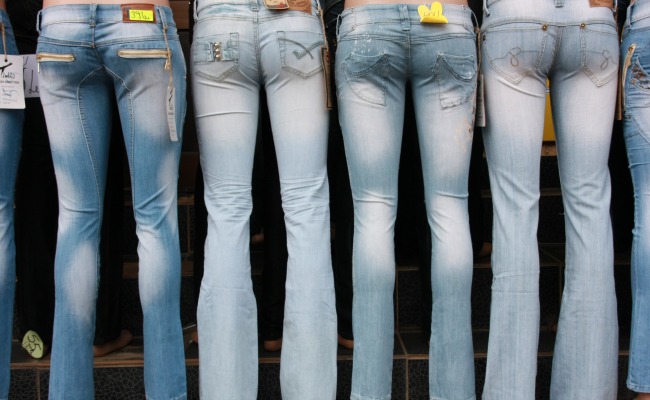 Wikimedia Commons
In 2008, as George W. Bush was packing up his things and preparing to leave the White House, his eldest daughter, Barbara, was starting Global Health Corps. Her organization offers fellowships to people who want to work on health issues in developing countries, particularly in Africa. In a panel discussion hosted by The Atlantic, Bush encouraged the non-doctors and non-nurses of the world to think creatively about how their skills might contribute to the field. In fact, she explained, one of her favorite fellows started out as a supply chain manager at the Gap.
Forty percent of our fellows come from the private sector with very relevant skill sets to building stronger systems—they just didn't know that. They assumed you had to be a doctor or a nurse to work in global health. One of our fellows was working for the Gap on their jean supply chain, so he was in charge of getting jeans from the Gap warehouses across the country into Gap stores. He ended up working in the Ministry of Health in Tanzania, in Zanzibar, in an office of two guys who were in charge of the drug supply for a million people. He ended up doing the same job that he did for Gap customers, except this time he was getting drugs from warehouses into clinics—and more importantly, into the hands of patients that need them.
A lot of public health work doesn't require a medical degree, she argued—it requires regular skills used every day at companies across the world. So, to all the Gap employees out there who are considering a career change: It's possible Barbara Bush has a job for you in Africa.