In a new Mental Floss video today, beloved vlog personality John Green tests out 30 things the Internet has told us will make our lives easier. Reluctantly, "life hacks."
Most of them involve food. (Can you put a wooden spoon on a boiling pot to prevent it from boiling over? How do you chop ten cherry tomatoes at once? What's the best way to microwave leftovers? Can you open a Hershey kiss in a single, fluid motion? Is it better to eat ice cream with a knife than a spoon?)
Some of them work well; some of them turn out to be Internet lore.
There is one thing they sort of get wrong in the video, though. It's true, as Green finds, that a hammer and nail won't open a bottle of wine.
Well, they will, but not elegantly or without loss.
A hammer and screw, though, I can attest, will.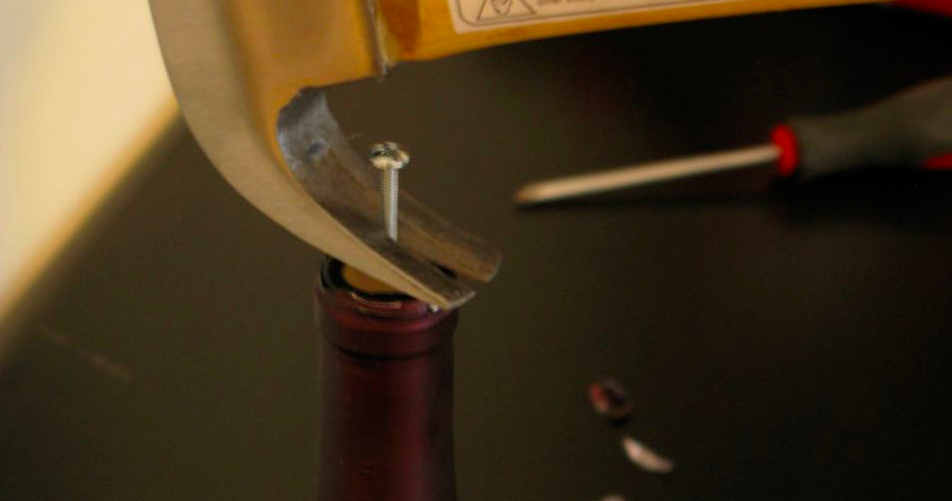 Who has a hammer and a screw and a screwdriver, but not a corkscrew? Some people. Always the answer is some people.
Some people also have none of the above, but they do have a shoe:
If you can uncork a bottle using only a gentleman's wingtip, and spill no wine and dirty no walls and explain what you're doing in French, you win the party. Doff your cap and leave without another word.
The New England Journal of Medicine recently told us that a Mediterranean diet, as opposed to a low-fat diet, significantly reduced rates of heart attacks and strokes. That research defined the Mediterranean diet as including "at least seven glasses of wine per week." Resourcefulness is a part of health.