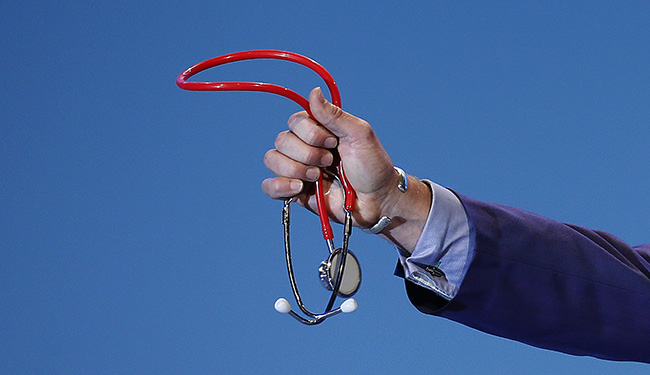 As debate about Obamacare rages, some proportion of the 48 million uninsured Americans are gradually enrolling in health insurance, some for the first time in their lives. But then what? Will health care spending rise as a result of this coverage expansion? Are we just adding more people to the rolls of an already overburdened system?
Answering these questions requires focusing on the linchpin of the United States' health system: primary care. Our concept of primary care is undergoing a historic reinvention. A principal driver of this metamorphosis is the inexorable rise in health care spending. Despite projections of slower cost growth in the coming decade, health spending will nevertheless total one-fifth of the nation's GDP by 2022.
In response to the fiscal situation, both government and private insurers are driving a transformation from volume-based reimbursement (where payment is based on services rendered) to value-based purchasing (where payment is based on patient outcomes).
Take a diabetic patient, for instance: instead of paying separately for the requisite nutritional counseling, medication management, and eye exams, the insurer would pay for the entire spectrum of the patient's care, with financial incentives tied to positive outcomes.